Baked Sweet Potato Recipe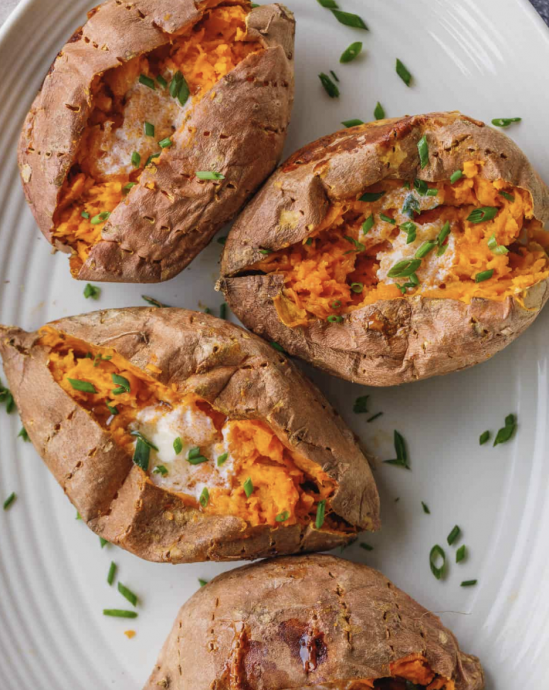 A Baked Sweet Potato is a classic side dish that's so easy to make yet so versatile. Learn how to bake sweet potatoes in the oven that are perfectly fluffy and creamy in the center.This roasted sweet potato recipe will surely become your go-to side for so many reasons. Here's why you will love this recipe:
Easy to Make – The prep takes just 5 minutes and your oven does the rest.
Versatile – The potato may be enjoyed as a side with Steak, Baked Chicken Breast, Pork Tenderloin, and so many different dishes, or enjoyed as a meal if loaded with sweet or savory toppings (see topping ideas below).
Healthy – There are so many health benefits to sweet potatoes, and you definitely want to incorporate this vegetable into your diet. Sweet potatoes are a great source of vitamins, minerals, and fiber as you can see in the nutrition label below.
Ingredients:
4 medium/large sweet potatoes, (2 pounds potatoes)
unsalted butter, optional for topping
chopped chives, optional for topping