Cabbage Rolls Recipe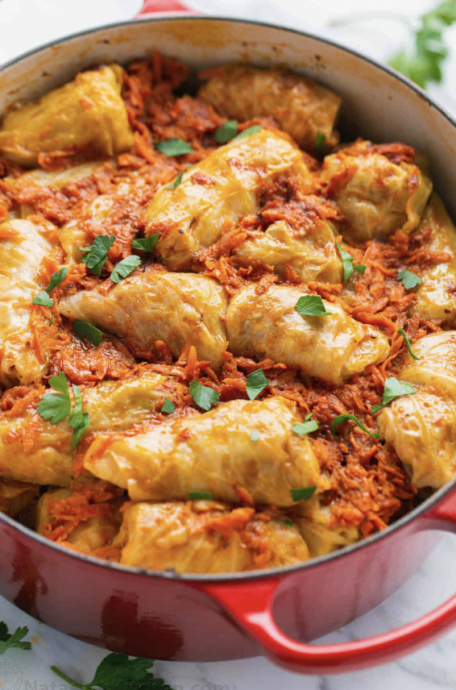 Juicy Stuffed Cabbage Rolls are made with simple and inexpensive ingredients, but they have so much flavor! Tender cabbage leaves stuffed with meat, veggies, and rice and simmered in a marinara sauce, make the perfect dinner.
You'll love that you can cook Cabbage Rolls on the stovetop or bake them in the oven. Watch the video tutorial and see how easy it is to make this satisfying, freezer-friendly meal.
Ingredients:
2 cups white rice (uncooked), to make 6 cups cooked rice
2 cabbages (medium)
1 lb ground pork
1 lb ground turkey
2 eggs
6 carrots (medium), divided
2 cups marinara sauce
1/4 cup white vinegar
6 Tbsp olive oil, divided
1 Tbsp unsalted butter
1 Tbsp sour cream
1 tsp salt-free seasoning such as Mrs. Dash
1 1/2 Tbsp sea salt, divided