Cranberry Orange Sauce Recipe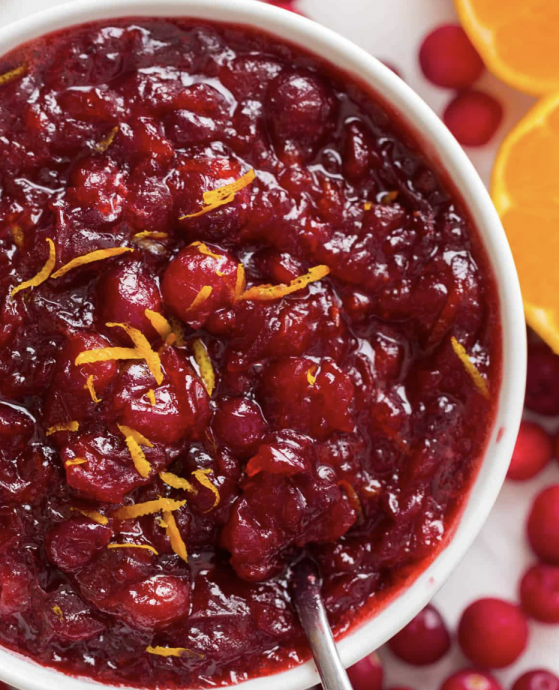 This homemade Cinnamon Cranberry Orange Sauce is bursting with fresh juicy cranberries and is perfect served with Roast Turkey. You will be surprised how easy this is and it's way better than canned or storebought sauce.
You'll love this spin on Classic Cranberry Sauce infused with cinnamon and orange flavors. You can't beat homemade because it has a real cranberry texture. The cranberries burst and release their juices as they heat, which turns into a jelly-like sauce as it cools. This one is bursting with bites of sweet, tangy cranberries.
This is one of the easiest side dishes you'll make but Thanksgiving wouldn't be the same without it. Make this once and you'll quickly realize canned cranberry sauce is no match for the real thing.
Ingredients:
2/3 cup honey, or add to taste
1/4 cup water
1/4 cup orange juice, freshly squeezed from 1 large orange
1 tsp orange zest, lightly packed, from the same orange*
1 cinnamon stick
12 oz cranberries, fresh or frozen