Corn Casserole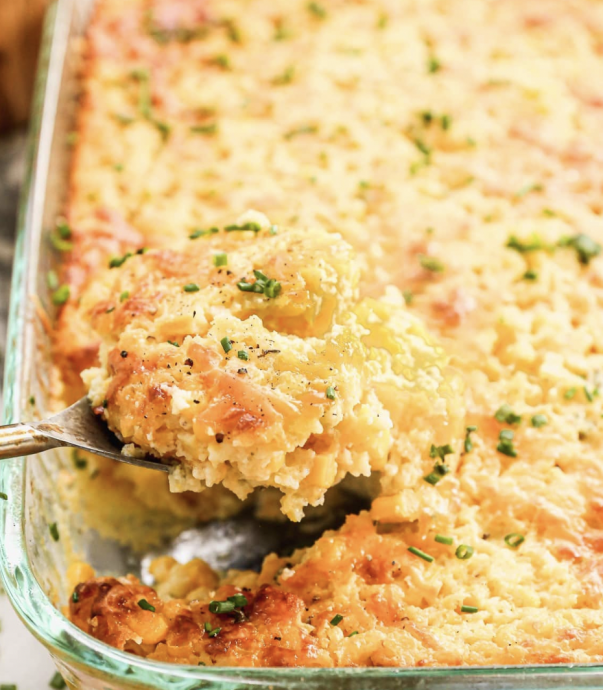 Simple ingredients quickly whisked together create this easy corn casserole recipe.
Corn casserole freezes well and can be prepped ahead of time too!
This is the holidays after all. I didn't go full Paula Dean and have called for less amount from the standard recipe. I promise it is still PLENTY rich.
Cornmeal. Mixed with flour, this is the cornbread essence of the casserole base.
Fresh Herbs. Thyme pairs nicely with the corn and cheese to bring a warmth to the dish. You may also top with chopped chives or green onions.
Ingredients:
3/4 cup unsalted butter (1 1/2 sticks )
1/2 cup all-purpose flour
1/2 cup yellow cornmeal
2 teaspoons baking powder
1 1/2 teaspoons kosher salt
1/2 teaspoon ground black pepper
1 tablespoon chopped fresh thyme
3 large eggs
2 tablespoons honey
2 cans whole kernel corn drained (15 ounces)
2 can creamed corn (15 ounces)
2 cups full-fat plain Greek yogurt
4 ounces sharp cheddar cheese shredded (about 1 cup), divided
3 tablespoons chopped chives optional