Easy Homemade Banana Bread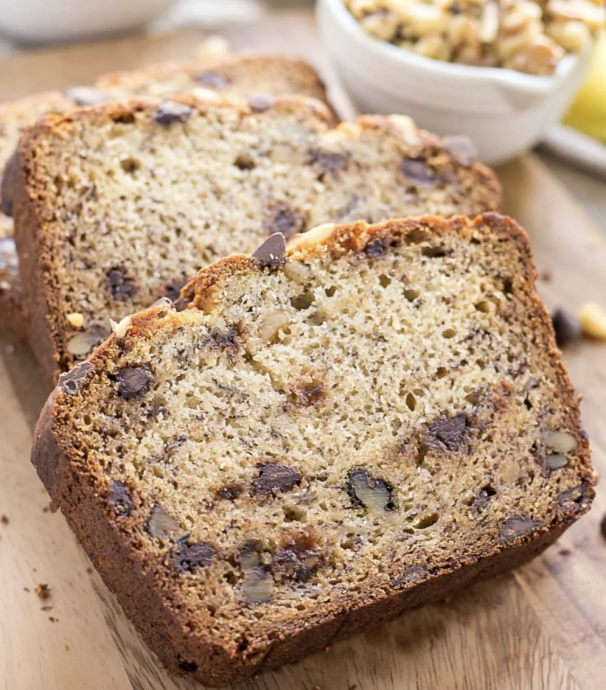 This easy, two-bowl, homemade Banana Bread recipe will be a staple in your kitchen! It is the perfect snack for any time of day.
Bananas have about a one day life span for me. There's this perfect, tiny window of ripeness before they become completely inedible. Despite this, I'll still buy an entire bunch knowing full well that I won't eat 6 bananas during that one perfect day.
So I end up throwing the overripe inedible bananas into the freezer to be used at a later date. And they sit there, and they accumulate, until it gets to be a little out of control and I realize I need to make banana bread.
Ingredients:
Wet Ingredients:
1 1/4 cups light brown sugar
1/2 cup vegetable oil or your favourite oil
2 large eggs room temperature
1 1/2 cups mashed overripe bananas about 3-4 medium
1/2 cup buttermilk room temperature
1 teaspoon vanilla
Dry Ingredients:
2 1/2 cups all-purpose flour
1 teaspoon baking soda
1 teaspoon salt
Additions:
1 cup semi-sweet chocolate chips optional, tossed in 1 teaspoon of flour
1/2 cup chopped walnuts optional, tossed in 1 teaspoon of flour