Creamy Chicken Florentine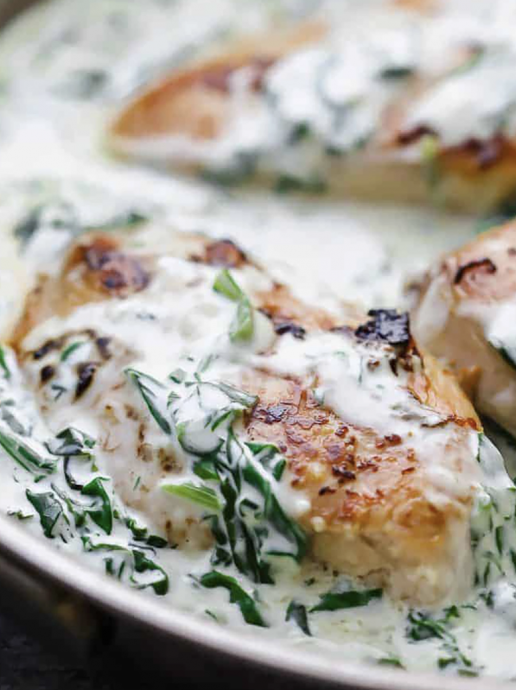 This creamy Chicken Florentine is pure comfort food, perfect for days when you crave a good, warm meal.
This is a simple chicken Florentine recipe with a creamy white wine spinach sauce. In this recipe, cream cheese adds a rich flavor and thickens the sauce.
This is an easy 30 minute meal with a creamy wine sauce mixed and fresh spinach.
This recipe requires only a few simple ingredients
Easy yet elegant, it's perfect for guests or as a weeknight dinner.
Ingredients:
4 chicken breasts
1 teaspoon salt
1 teaspoon ground pepper
1 teaspoon olive oil
1 teaspoon butter
1 teaspoon garlic minced
¼ cup white wine (or chicken broth)
3 cups baby spinach loosely packed
½ cup cream cheese
¾ cup heavy cream