Keto Crack Chicken Bake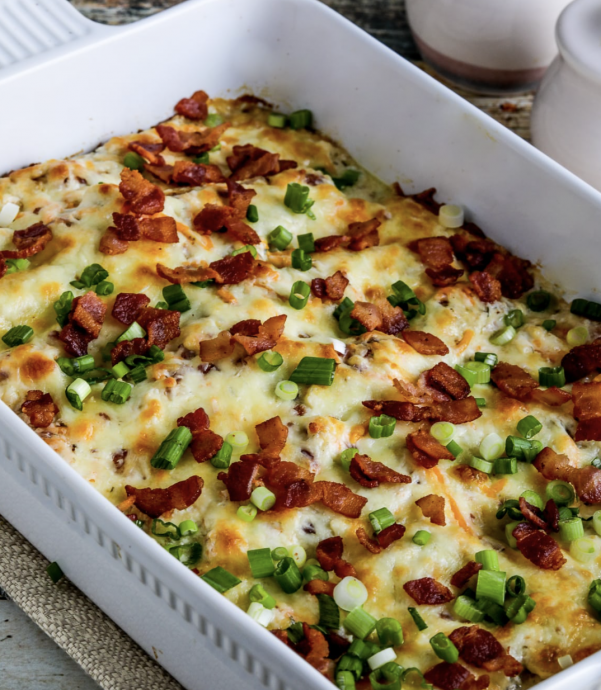 Keto Crack Chicken Bake combines the method I use for chicken bake dinners with the flavorful crack chicken sauce so many people love! Even people who aren't eating Keto will love this recipe, and kids will devour it!
The recipe is called Crack Chicken because it is supposed to be addictive in the way drugs are. I don't especially love the name, but I do think it conveys how absolutely delicious this creamy chicken and bacon recipe is!
Ingredients:
8 slices thick-sliced bacon
4 boneless, skinless chicken breasts, about 2.5 pounds of chicken
1 1/2 tsp. garlic powder
1 1/2 tsp. onion powder
2 tsp. dried dillweed
3/4 tsp. Beau Monde Seasoning (see notes)
1/4 tsp. black pepper
8 oz. cream cheese
1/2 cup sour cream
1/4 cup mayo
1/2 cup shredded sharp cheddar cheese
1 cup shredded Monterey Jack cheese
3 green onions