Sticky toffee, fig & walnut pudding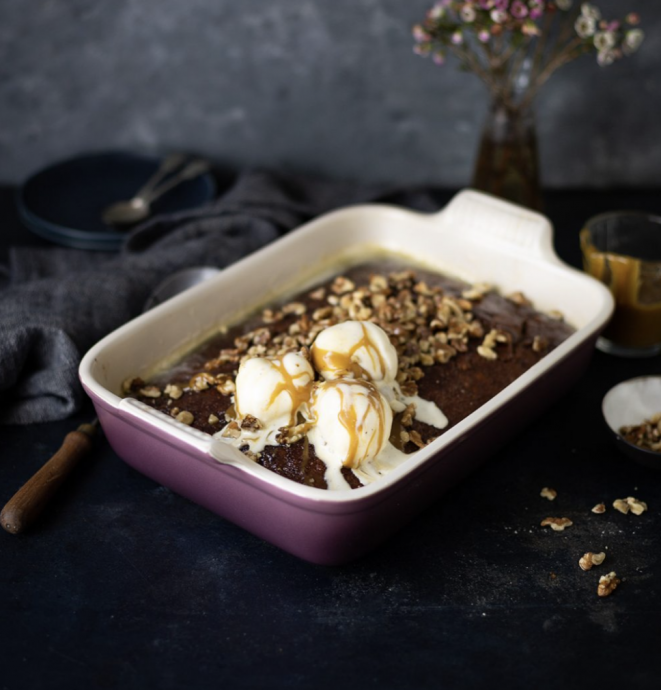 This sticky toffee, fig & walnut pudding with toffee sauce is decadent and utterly delicious. I daresay it might even be the best ever. Queue this up to be the next dessert you make when you gather a small crowd. It's a slight riff on a classic sticky toffee pudding made with dates so you could easily swap out the dried figs if you can't get hold of them, but I really loved how they added a soft flavour element as well as a little texture.
The recipe was supplied by Le Creuset to celebrate the launch of their beautiful new fig colourway range of homeware. It's really quite gorgeous.
Ingredients:
Dessert:
200gms dried figs, chopped
1 tsp bicarbonate of soda
100gms butter
200gms soft or light brown sugar (muscovado or Demerara if you can)
4 free-range large eggs
1 tsp vanilla extract
350gms self-raising flour
100gms walnuts, chopped
Toffee sauce:
350gms light soft brown sugar
150gms butter
400ml cream
1 tsp vanilla extract
100gms toasted walnuts, chopped
3 – 4 Tbsp Molasses (optional to darken the sauce)