Easy blueberry and frangipane galette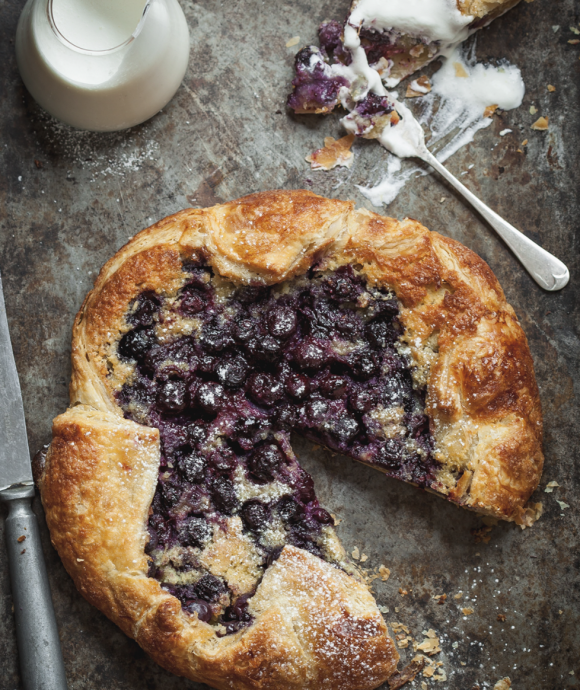 This recipe for an easy blueberry and frangipane galette comes from my second cookbook 'Sweet' and is a wonderfully quick and easy dessert, using either fresh or frozen blueberries. The almond-intense frangipane mixture provides a firm centre to this galette (tart), which is best served with fresh cream.
You can use any berry that you fancy and it's not outrageously sweet. Double up the filling and make an extra one if you need to serve more people as this makes enough for 2 greedy people and 4 less so. You could add a hit of grated orange zest if you prefer to keep things sober. Orange and blueberries are so good together.
Ingredients:
65 g castor sugar
65 g butter
1 egg, lightly beaten (reserve 1 tablespoon for brushing)
10 ml orange liqueur (Grand Marnier® / Cointreau) brandy or cognac (optional)
3 ml vanilla extract
70 g almond flour
(or ground almonds)
20 g cake flour, sifted
250 g sheet all-butter
puff pastry
150 g fresh or
frozen blueberries
icing sugar, for dusting
additional berries, for serving (optional)
fresh cream, for serving