Healthy Chocolate Chip Oat Cookies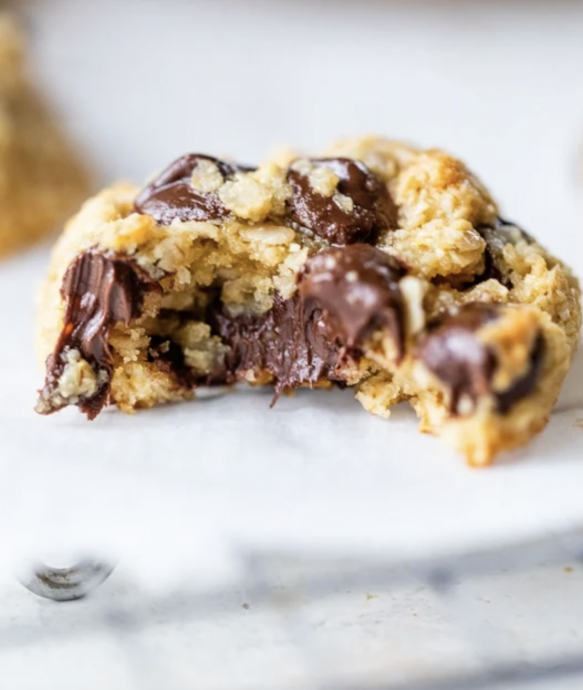 These Healthy Chocolate Chip Oat Cookies are the perfect combination of a classic chocolate chip cookie and a hearty oatmeal cookie, also flourless and gluten-free.
These cookies are a healthier alternative to traditional cookies, as they are made with almond flour and oats instead of all-purpose flour. With a soft and chewy texture, they are a perfect combination of a chocolate chip cookie and an oatmeal cookie. Plus, they are flourless, making them a great option for those following a gluten-free diet. If you use extra virgin coconut oil, they will have a hint of coconut in the flavor. You can use refined coconut oil if you don't prefer the taste of coconut.
Ingredients:
1 cup quick cooking rolled oats
1/2 cup almond flour
1/4 cup of honey
1 large egg
1/4 cup melted coconut oil*
1 teaspoon vanilla extract
1/2 teaspoon baking powder
1/4 teaspoon kosher salt
1/2 cup sugar free dark chocolate chips, such as Lily's