Fresh Orange Layer Cake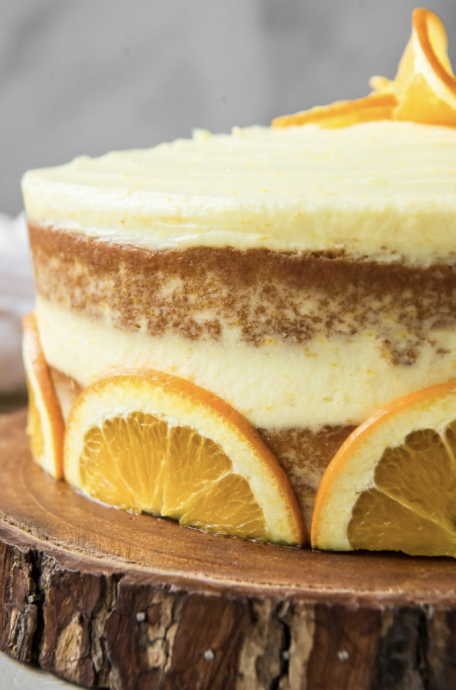 There is plenty of fresh orange going on in this fresh orange layer cake. Freshly squeezed orange juice and grated orange zest are in both the cake and the buttercream. You can expect it to have a wonderful orange flavor.
It's not your typical chocolate or vanilla cake. Orange is a flavor that you don't see often, but it's a wonderful deviation from the norm.
Ingredients:
CAKE:
3 cups cake flour
3 teaspoons baking powder
1/2 teaspoon salt
1½ cups granulated white sugar
3/4 cup shortening
3 large eggs
1 tablespoon grated orange zest
1/2 cup freshly squeezed orange juice
2/3 cup milk
ORANGE BUTTERCREAM:
1/2 cup (1 stick) salted butter, at room temperature
2 teaspoons grated orange zest
1/8 teaspoon salt
1 large pasteurized egg yolk (see recipes Notes below)
16 ounces powdered sugar
1/4 cup freshly squeezed orange juice