Chocolate-Dipped Strawberry Hearts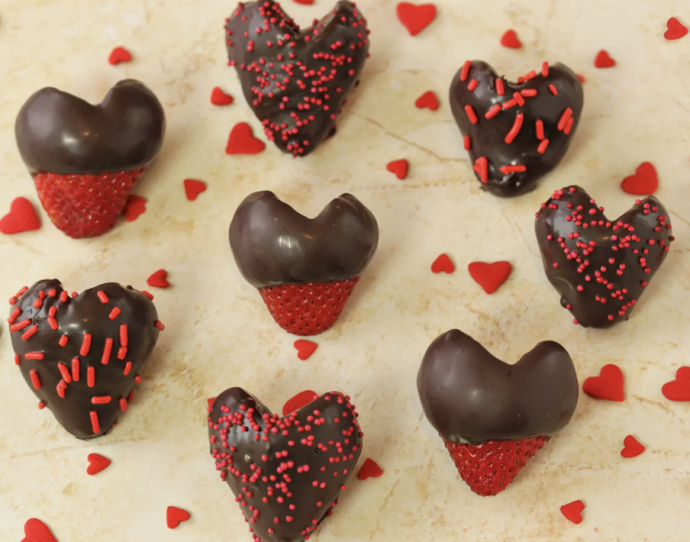 Chocolate-dipped strawberry hearts are an easy Valentine's Day candy everyone will love! If you thought candies have to be complicated or time-consuming to be cute, think again. All you have to do is cut strawberries into a heart shape, dip them in chocolate, then enjoy a delicious, beautiful treat! Top them with nuts, coconut, or your favorite Valentine's Day sprinkles to make them really special.
This recipe calls for candy coating, which stays hard at room temperature and provides a nice shine. You can use real chocolate if you prefer, but it has a tendency to get soft at warm temperatures, so if you want to use real chocolate, either keep the berries chilled until serving, or consider tempering the chocolate.
Ingredients
1 pound large strawberries
12 ounces chocolate candy coating (or chopped semi-sweet chocolate)