Sweet Buttermilk Cornbread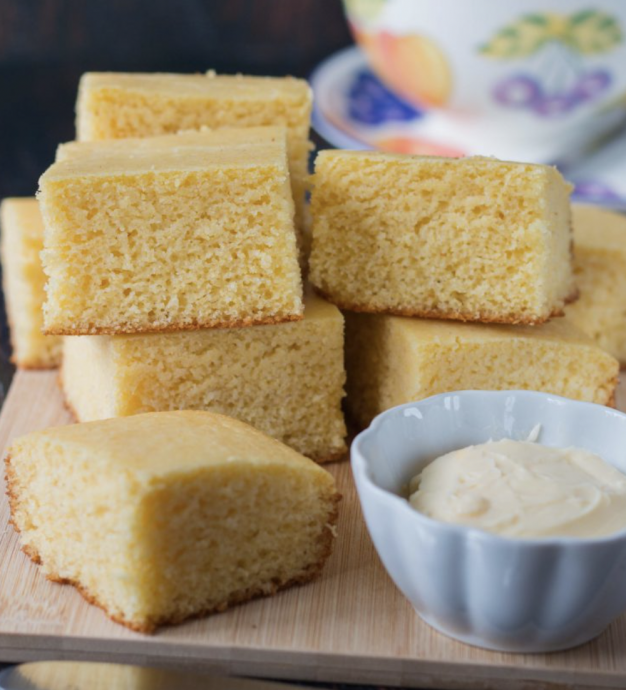 This moist and tender Southern-style buttermilk cornbread is a perfect addition to any meal. This quick and easy recipe can be prepared, baked, and ready to serve in under 30 minutes.
Quick & easy to make – This super simple one-bowl buttermilk cornbread recipe only takes 20 minutes in the oven. With the ease and convenience of this recipe, you can have freshly baked cornbread any time and any day of the week.
Ingredients:
1 cup (150g) cornmeal
1 cup (125g) all-purpose flour
¼ cup (50g) granulated sugar
1 tbsp baking powder
1 tsp salt
1 cup (250ml) buttermilk
⅓ cup (83ml) vegetable oil
1 egg