Oreo Truffle Dipped Strawberries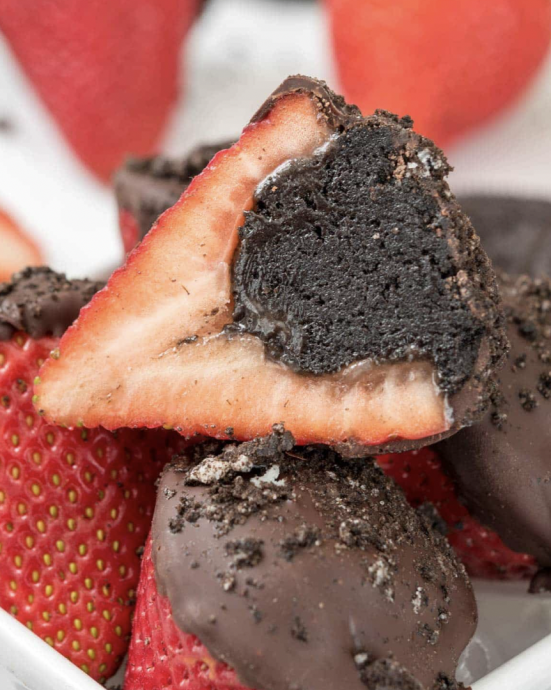 Why give boring old regular chocolate covered strawberries when you can make OREO TRUFFLE dipped strawberries? This is a new twist on a favorite treat.
Do Oreo Truffle Dipped Strawberries count as a health food recipe, yes? Because I mean, strawberries and all that. So I added an Oreo truffle to the mix…pffft, this is totally going under the "healthier" dessert category. Plus, regular old chocolate dipped strawberries are so 1985.
These strawberries would make a great gift for Valentine's Day. Or, they'd make a great addition to a dessert table for any parties you have coming up (like, say, a game day party?) Not only do they taste good (hello, chocolate + strawberries + Oreo truffles) but they have only 4 ingredients and they're so pretty and bright and RED!
Ingredients:
8 Oreo cookies
1 ounce cream cheese
8 large strawberries washed and dried very well
4 ounces semi-sweet baking chocolate or almond bark
2 additional Oreos or Sprinkles optional