Pepperoni Pizza Bites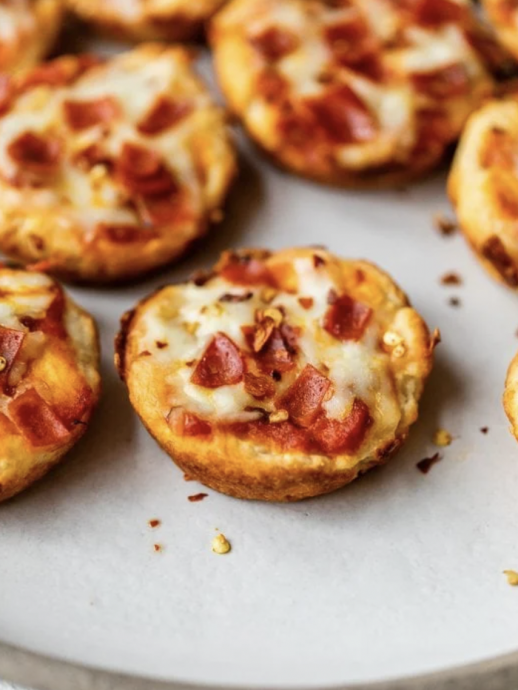 Pepperoni Pizza Bites are like those frozen mini bagel pizzas, only made from scratch in a muffin tin using my Greek yogurt bagel dough.
These mini pizza bites would be great for an afternoon snack or even a party appetizer.
I used turkey pepperoni on my pizza bites, but you can top them with anything you like on your pizza! Here are some ideas:
Veggie with finely diced bell peppers or any chopped leftover veggies
Caprese with fresh mozzarella and basil
Pesto pizza with pesto and cheese
White pizza with ricotta, mozzarella, and Italian seasoning
Dessert pizza with Nutella and mini marshmallows
I made homemade bagel dough so my pizza bites would have extra protein, but you can also buy pre-made pizza dough.