Sticky Ginger Sesame Tofu Stir Fry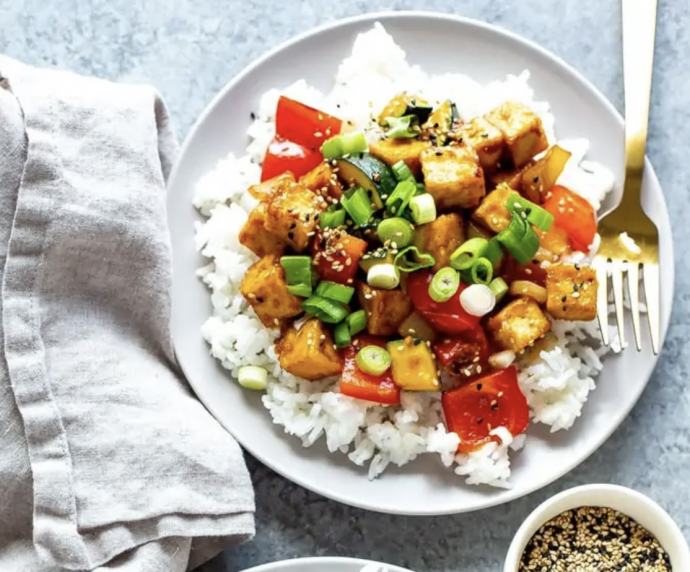 This Ginger Sesame Tofu Stir Fry is coated in a deliciously sticky sauce – plus, I'll show you the secret to getting that perfect crispy tofu!
Tofu often gets a bad reputation but it's a great protein-packed ingredient for plant-based recipes. Tofu is stored in packaging that has water in it to help keep its shape and texture. This is because tofu contains water, so the lack of water in its packaging could accelerate the drying out of the ingredient.
Ingredients:
2 tbsp canola oil
1 package extra-firm tofu
2 tbsp cornstarch
salt & pepper, to taste
1 yellow onion, chopped
1 zucchini, chopped
1 red pepper, chopped
4 green onions, sliced
Sesame seeds, for garnish
Stir fry sauce
2 tbsp soy sauce
2 tbsp hoisin sauce
1 tbsp sesame oil
2 cloves garlic, minced
1 tsp ginger, minced
2 cups water
1 cup white rice
1 tsp butter
1 pinch salt