Air Fryer Ranch Wings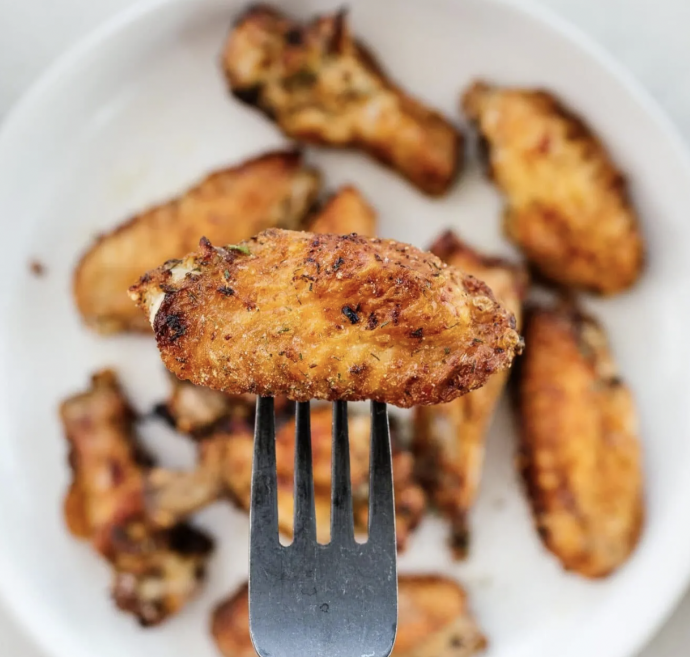 If you love dipping hot wings in ranch sauce you're going to amazed at how good these air fryer ranch wings are.
These ranch wings were the best wings I've made in the air fryer, no joke. They are juicy on the inside, golden and burnished on the outside and coated in finger licking ranch seasoning. They remind me of a naked buttermilk fried chicken sans breading. I didn't dip them in ranch because they were perfect as is, but if you do choose the ranch dip route, you're a ranch hero!
Ingredients:
1 lb chicken wings
1 tbsp neutral oil
2 tbsp ranch seasoning
1 tsp baking powder