Gluten Free Pumpkin Pancakes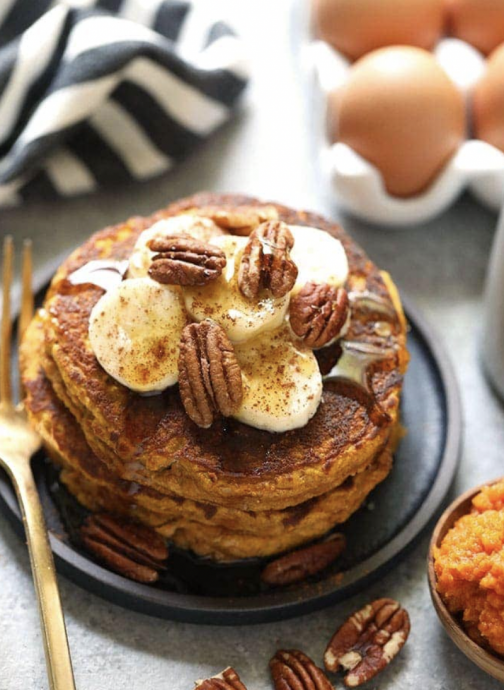 Start your day off right with these grain-free, pumpkin-packed, and oh so scrumptious pumpkin pancakes. These festive pancakes will spruce up your Fall breakfasts all season long. Whip up a batch today.
Gluten free? No problem. These gluten free pumpkin pancakes are chewy, packed with fall flavors and easy to. make. We like to make a double batch and freeze some for later, too.
Ingredients:
Wet
4 large eggs large
1/2 cup pumpkin puree
1 tablespoon maple syrup
Dry
1 teaspoon baking powder
1/2 cup super fine almond meal I used the Trader Joe's brand
2 tablespoons coconut flour
1.5 teaspoon pumpkin pie spice