Butternut Squash Risotto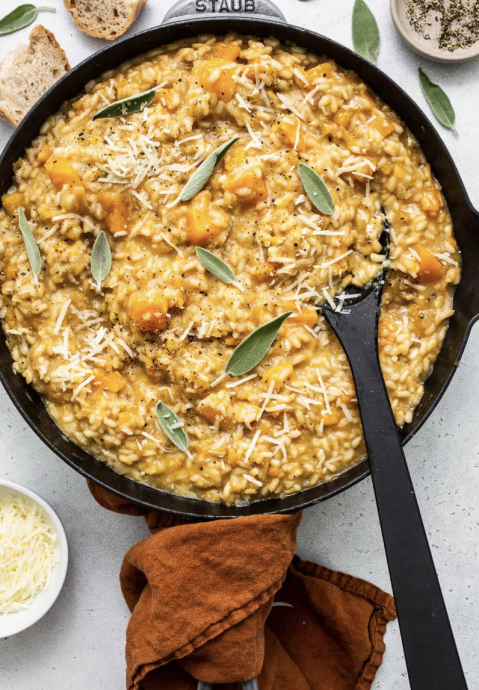 This butternut squash risotto is the perfect dish for any fall meal! You'll absolutely love the rich, savory flavors of this dish.
Dinner is served! Butternut squash risotto is on the menu tonight, and it's so creamy and delicious. Risotto may seem like an intimidating meal to make, but it's rather simple.
After you read through this easy tutorial for how to make butternut squash risotto, you'll be a pro in no time!
Ingredients:
4.5 cups 1-inch cubes butternut squash separated
2 tablespoons olive oil
2 teaspoons coarse salt separated
1 teaspoon light brown sugar
1.5 teaspoons ground black pepper
⅛ teaspoon cayenne pepper
1 large white onion diced and divided
6 cloves garlic minced and divided
8 cups vegetable or chicken broth
1 teaspoon ground coriander
⅛ teaspoon ground nutmeg
6 fresh sage leaves
1 cup Sauvignon Blanc
2 tablespoons unsalted butter
2 cups uncooked arborio rice
1 cup freshly grated parmesan cheese +more for topping