The Best Poutine Recipe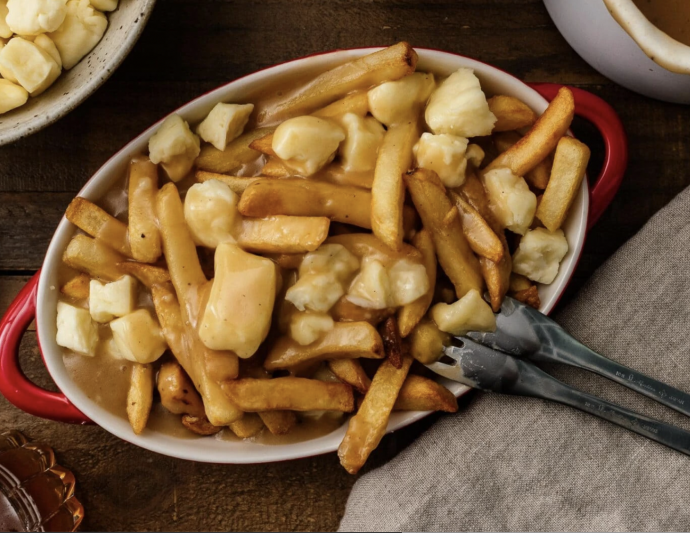 One of the absolute best things in the world to eat is poutine.
It has everything: savory deep flavors, hearty carbs, mountains of cheese, and gravy. It's an absolute beast of a dish, in the best way. I have eaten so many poutines in my life and I don't regret any of them.
Poutine is a classic Quebequois Canadian dish consisting of fries, fresh cheese curds, and gravy. It's fairly newish, created in the 50s – it doesn't really have a clear inventor, but there are tons of places who claim they invented it.
It's insanely popular in Canada and is pretty much known around the world as a classic Canadian snack food. It's definitely a favorite amongst Canadians: there are poutineries that sell only poutine, high-end poutines at fancy restaurants, snack shack poutines, and even poutine at McDonald's and Costco.
Ingredients:
1 lb frozen french fries ~ 1 bag
3 tbsp butter
3 tbsp all purpose flour
2 1/4 cups beef stock no sodium preferred
1 tbsp ketchup
2 tsp Worcestershire sauce
1/2 tsp onion powder
1/2 tsp garlic powder
1 tbsp cornstarch made into a slurry with 1 tbsp water
1.5 cups fresh cheese curds