Homemade Christmas Candy Canes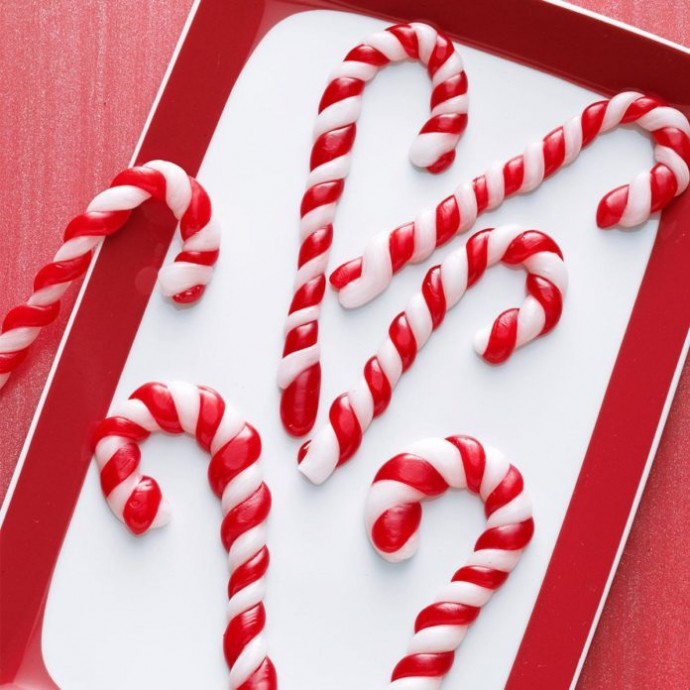 Although homemade candy canes require some time and energy, everyone's amazement and delight—including your own—will make the endeavor worthwhile. Candy canes from scratch look just as fun and festive as store-bought ones. They'll have a beautiful glossy sheen, twisting, bright stripes, and that traditional minty taste.
Like most hard sweets, candy canes call for a few basic ingredients: sugar, water, corn syrup, along with some peppermint extract for flavor and food coloring. The challenge lies in boiling the sugar, then pulling the candy until it's stiff but pliable, and finally, forming it into the right shapes. Because molten sugar requires careful attention, make sure to read the whole recipe thoroughly and set up your work station before you embark on this project. It's definitely wise to invest in a candy thermometer as well as heat resistant plastic gloves, since burning your fingers is a real danger. However, as long as you use the right equipment and exercise caution, you should not have trouble with this foolproof recipe; in fact, it should be fun.
Ingredients:
3 cups granulated sugar
1 cup light corn syrup
1/2 cup water, divided
1 1/2 teaspoons peppermint extract
1 teaspoon red gel food coloring
Optional: 1 teaspoon white gel food coloring