Gluten Free Eggplant Lasagna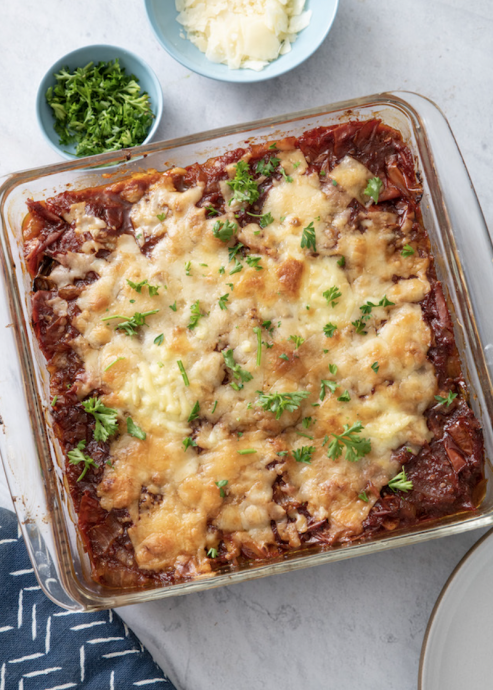 Eggplant Lasagna is a healthy and delicious vegetarian weeknight meal. Layers and layers of eggplant, tomato sauce and parmesan cheese make this dish irresistible!
This Eggplant Lasagna has an added bonus by being gluten and egg free for those wanting to avoid certain foods too, so it's a win win all the way around! Serve with a Kale Avocado or Very Berry Spinach Salad and you've got a complete meal to suit everyone's tastes!
Ingredients:
2 pounds eggplant, firmer the better
1/4 cup olive oil, plus more if needed
1 medium onion, chopped
2 cloves garlic, chopped
1 1/2 cup mozzarella cheese
1 28 ounce can plum tomatoes, chopped
1/2 cup parmesan cheese, grated
red pepper flakes (optional)
fresh basil for garnish (optional)