Panko Shrimp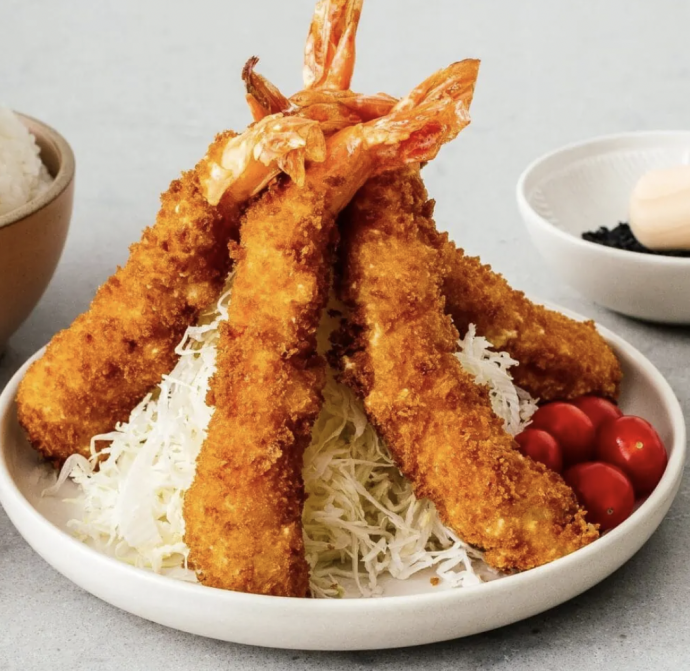 Ebi fry (ebi furai in Japanese) aka panko shrimp is a beloved dish in Japan.
Ebi fry is often served in bento or with teishoku meal sets. It's a favorite of children and adults alike. So much so that there is a character much like Hello Kitty but a deep fried shrimp called Ebi Fry no Shippo. Panko shrimp is delicious and cute! That extra crispy crunchy crust coating plump and juicy shrimp is sure to bring a smile to your face.
Ebi fry might be my ultimate fried shrimp. I love the delicate flavor and texture of shrimp tempura but there's something about that thick and crunchy bread coat that really does it for me. I guess I'm just the kind of person who loves deep fried foods like chicken strips and fries. Whenever I see ebi shrimp on the menu, I have to get it. It's the perfect textural counter point to fluffy white rice and it's AMAZING with Japanese curry rice. I love eating it on its own too, with kewpie mayo, Japanese tartar sauce or even Japanese egg salad.
Ingredients:
12 prawns extra large preferred, see notes
1/2 cup all purpose flour
2 eggs lightly beaten
2 cups panko
3 cups neutral oil high heat for deep frying, see notes
To Serve
1 cabbage shredded
1 cucumber sliced
1 cup cherry tomatoes halved
1 cup tartar sauce Japanese preferred, see notes