Fluffy Cranberry Orange Muffins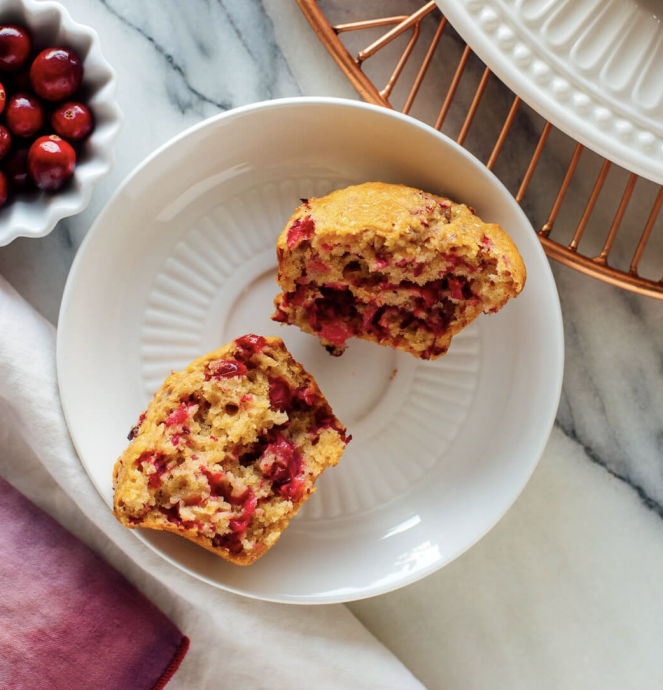 These fluffy cranberry orange muffins will make your house smell like the holidays! I hope they become your new favorite holiday muffin recipe. It took me eight tries to get these muffins just right, but they were absolutely worth the effort.
These muffins are bursting with fresh cranberry and orange flavor. They're fluffy and moist and delicious—everything I want a muffin to be.
Ingredients:
2 cups fresh cranberries
2 cups white whole wheat flour or regular whole wheat flour
1 teaspoon baking powder
½ teaspoon baking soda
½ teaspoon fine sea salt
⅓ cup melted coconut oil or extra-virgin olive oil
¾ cup honey or maple syrup
2 eggs, preferably at room temperature
1 cup plain Greek yogurt*
2 teaspoons vanilla extract
Zest from 1 medium orange (about 1 teaspoon), preferably organic
1 tablespoon turbinado sugar (also called raw sugar), for sprinkling on top