Avocado Manchego Cheese Omelette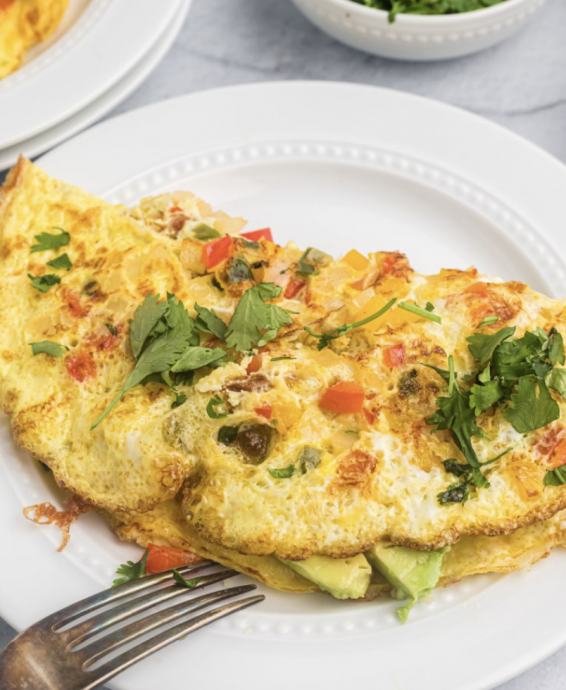 This Avocado Manchego Cheese Omelette is a delicious Mexican-style omelette that features avocados and Spanish Manchego cheese.
Weekends are great days to make a special breakfast. This one has so many great flavors in it. I love the Manchego cheese (it's a nice change from traditional cheddar), and the avocado is always a welcome surprise too. This Avocado Manchego Cheese Omelette will quickly become a family favorite!
Fold the omelette and turn it out onto a warm serving plate. Top with additional cheese and garnish with fresh sprigs of cilantro. Repeat this process 3 times to create four servings. Serving suggestion: add your favorite salsa too Enjoy!
Ingredients
½ cup yellow bell pepper, finely diced
½ cup red bell pepper, finely diced
1 medium jalapeño pepper, seeded and finely diced
½ cup onion, finely diced
1 tablespoon fresh cilantro, minced
2 teaspoons fresh parsley, chopped
salt and pepper, to taste
cooking oil
8 large eggs
½ cup milk
1 large avocado, sliced
1½ cups Manchego cheese, shredded
fresh cilantro, for garnish (optional)