Easy Homemade Vegan Ravioli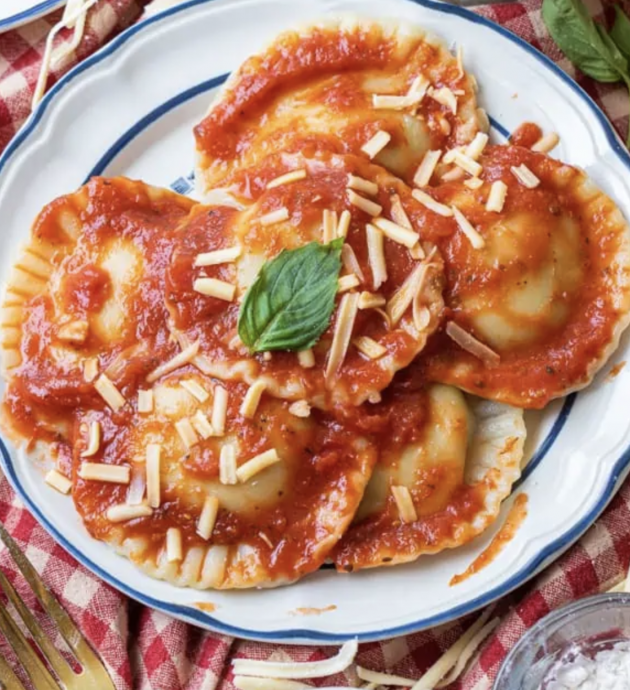 This easy vegan ravioli recipe is absolutely delicious and packed with flavor – and so much fun to make!
A simple four ingredient homemade pasta is filled with an incredibly flavorful homemade dairy free spinach ricotta.
Ready in under an hour with half of that being resting time, you'll be amazed at how easy it is to make your own pasta from scratch!
Super budget-friendly and such an easy and relaxing dinner to make, while also being filled with protein and fresh lemon, garlic and basil flavor.
Ingredients:
FOR THE DOUGH
3 Cups All-Purpose Flour
1/2 Tsp Salt
1 Cup Cold Water
2 Tbsp Olive Oil
FOR THE RICOTTA FILLING
1 14 oz. Block Extra Firm Tofu, pressed*
Juice from 1 Lemon
1 Tbsp Olive Oil
1/2 Cup Vegan Mozzarella
1/4 Tsp Garlic Powder
1 Tsp Salt
Splash Water
1 Cup Spinach**
1/2 Cup Fresh Basil