Sugar Free Keto Low Carb Frozen Yogurt with Mixed Berries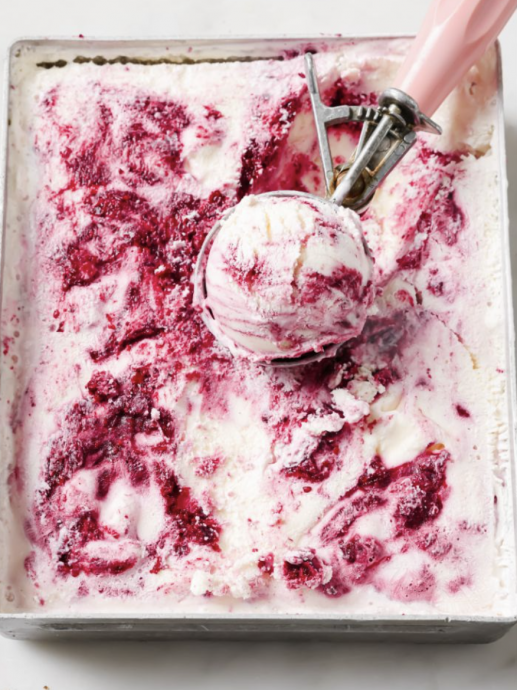 This Creamy Low Carb Froyo with Mixed Berry Swirl is the ultimate summer treat for your sweet tooth. Swirling the berry compote through the yogurt mixture gives you the best of a vanilla frozen yogurt with a burst of flavorful fresh berries for an incredible sugar-free sweet treat. This low carb frozen yogurt recipe can be made sweetener free, if you prefer.
Whether you follow a keto diet or low carb diet or you're just looking to reduce your sugar intake, this frozen yogurt will be a great addition to help you stay on track this summer.
Ingredients:
3 cups Greek yogurt plain
¼ cup powdered allulose
2 teaspoon vanilla extract
⅔ cup heavy cream
1/16 teaspoon salt
1 tablespoon MTC oil Optional (helps make it more smooth)
2 tablespoon collagen powder Optional (for high protein)
Swirl
½ cup strawberries frozen
½ cup raspberries frozen
½ cup blueberries frozen
1 tablespoon powdered allulose Optional
1 teaspoon chia ground