Gluten-Free Sopapilla Cheesecake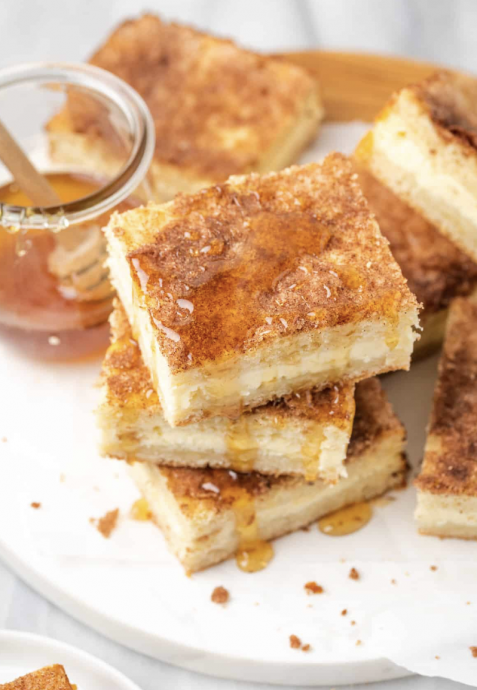 Layers of fluffy homemade pastry, creamy cheesecake, and lots of sweet cinnamon sugar and honey make these Gluten-Free Sopapilla Cheesecake bars hard to resist. They're great to slice up and serve at parties or for times when you want cheesecake but with a twist. Plus, they're entirely gluten-free!
This indulgent dessert combines the richness of a creamy cheesecake filling with the light and flaky texture of sopapilla dough.
Ingredients:
2 batches Gluten-Free Crescent Roll dough
2 8-oz. packages cream cheese, at room temperature
1 ¼ cups/250 grams sugar, divided
1 ½ teaspoon vanilla extract
¼ cup/57 grams butter, melted
2 teaspoons ground cinnamon
honey, for garnish