Low Carb Shrimp Ramen Stir Fry (Keto, Gluten Free)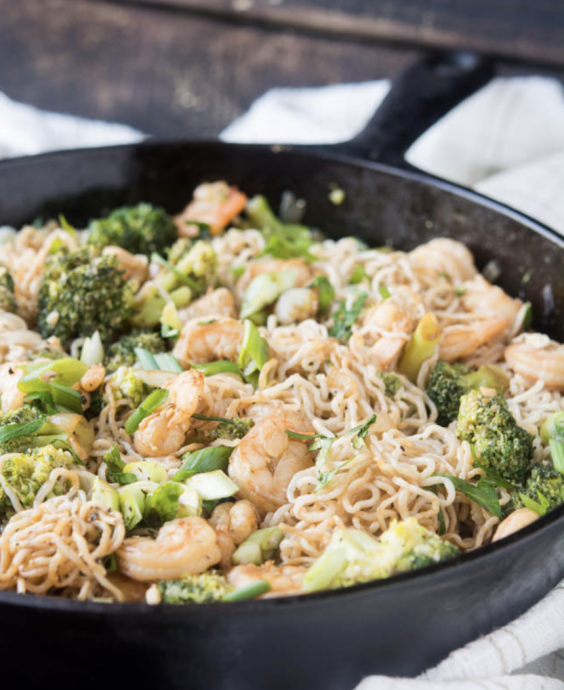 This Easy Quick Shrimp Ramen Recipe is Low Carb, Keto, Paleo, Gluten Free and perfect for a busy weeknight, made in under 20 minutes!
Indulge in the delicious flavors of an Asian-inspired dish with this Low Carb Shrimp Ramen Stir Fry. This recipe puts a healthy spin on traditional ramen by replacing carb-heavy noodles with low-carb alternatives, making it perfect for those following a keto or gluten-free diet. Packed with succulent shrimp, vibrant vegetables, and a savory sauce, this stir fry is a satisfying and nutritious meal option. The combination of tender shrimp, crunchy vegetables, and a well-balanced sauce creates a delightful harmony of flavors that will leave you craving more. Whether you're looking for a quick and easy weeknight dinner or a flavorful lunch option, this Low Carb Shrimp Ramen Stir Fry is sure to impress.
Ingredients:
For the Shrimp:
2 pounds shrimp peeled, deveined, tails removed
2 tablespoon sesame oil
2 cloves garlic minced
2 tablespoon ghee or butter
¼ cup soy sauce or coconut aminos
2 tablespoon rice vinegar
For the Ramen:
2 tablespoon olive oil extra virgin
1 cup onion chopped
4 cups broccoli florets
4 packages Low Carb Noodles 14 oz each
1 egg