Strawberry Pineapple Bread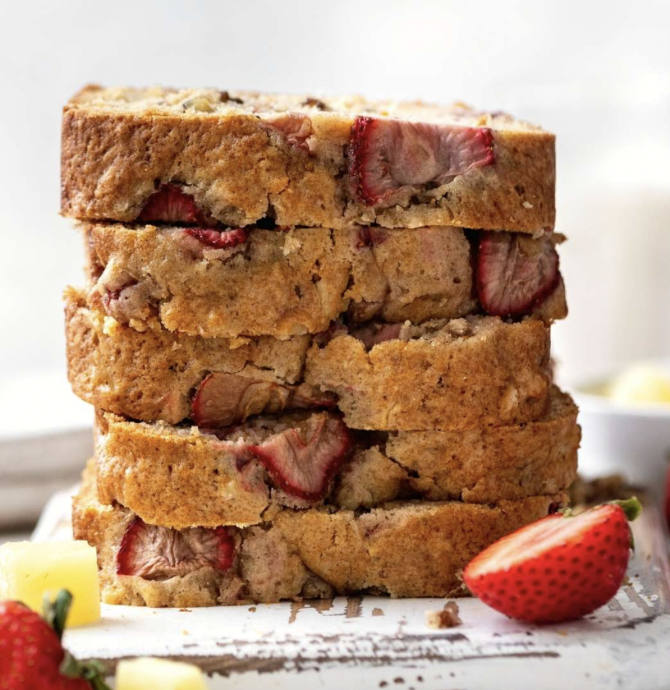 Strawberry Pineapple Bread is the perfect sweet summer quick bread recipe with cinnamon, fresh strawberries, crushed pineapple, and walnuts.
This easy, no-mixer quick bread recipe is the perfect combination of ripe juicy strawberries, sweet crushed pineapple, warm cinnamon and savory walnuts. You can cut yourself a slice and eat it fresh out of the oven, or save it for a busy mornings when you want a sweet, filling breakfast on the go. Whether you serve this delicious Strawberry Pineapple Bread with butter, whipped cream cheese, or plain, it's sure to be a great start to any morning.
Ingredients:
2 large eggs , beaten
1/2 cup vegetable oil
1 cup sugar
2 cups flour
1/2 teaspoon baking soda
1/2 teaspoon salt
1 teaspoon ground cinnamon
1 cup walnuts , chopped
1 cup strawberries , chopped
1/2 cup crushed pineapple , drained well