Creamed Leeks and Smoked Haddock Recipe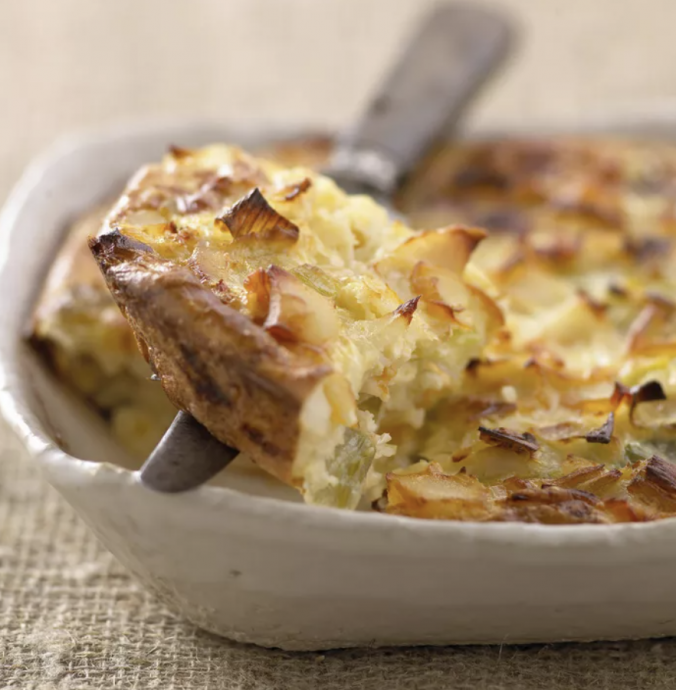 Leeks are a popular vegetable year-round, you will find them in so many British and Irish recipes. Add into the mix smoked haddock which is equally popular in many recipes, and you have an ever-increasing repertoire.
I first came across a version of this dish of Leeks and Smoked Haddock in Cornwall at the renowned St Kew Inn near Bodmin. It was served as a lunchtime starter dish.
Racking up the dish somewhat turns it into a lovely supper dish, and with this recipe, once cold can be cut into pieces and are super in a lunch or picnic box. Serve the dish from when the leeks and cream sauce are made.
Ingredients
1 cup milk
6 blackpeppercorns
1 leaf bay leaf
8 ounces smoked haddock, flaked
1 pinch nutmeg
2 tablespoons unsalted butter
1 pound leeks, cleaned and chopped into rounds
2 tablespoons all-purpose flour
1/4 cup cream
2 tablespoons breadcrumbs
1/4 teaspoon sea salt, or to taste
1 teaspoon ground black pepper