Biscuit S'Mores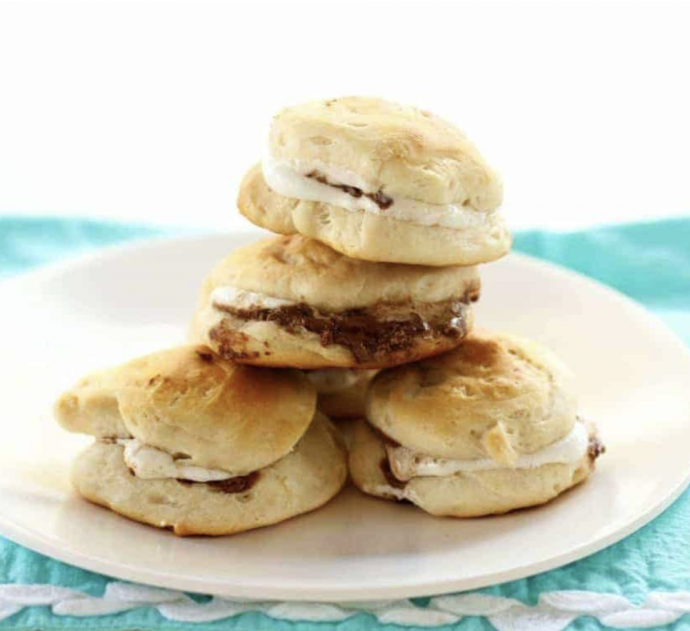 I'm sure by now that you all are aware of my massive sweet tooth. Most of the recipes on this site are desserts and there is nothing I love more than creating a new dessert for everyone to enjoy! It's like how you crave certain things together and associate them together as a pair without even thinking about it, things like peanut butter and jam, butter and bread and for me, milk and chocolate!
What's funny is that I really do crave milk with chocolate, but it has to be warm chocolate. Warm desserts with chocolate beg for a glass of milk to go with them.
The recipe I came up with stems from the fact that we are camping almost every day. My recipes are really simple and easy and can either be made over a campfire, or yes, in your oven or BBQ at home. So the recipe that I wanted with a tall glass of milk was Biscuit S'Mores! The best part is that they only need three ingredients, because let me tell you, when you get a craving you want the food fast!
This is a super easy, yet deliciously decadent way of eating some warm and gooey chocolate, washed down with a glass of milk!
Oooh yum. Just look at those!
Ingredients:
refrigerated biscuit dough
10 pieces chocolate
10 large marshmallows