Raspberry Cake with Lemon Buttercream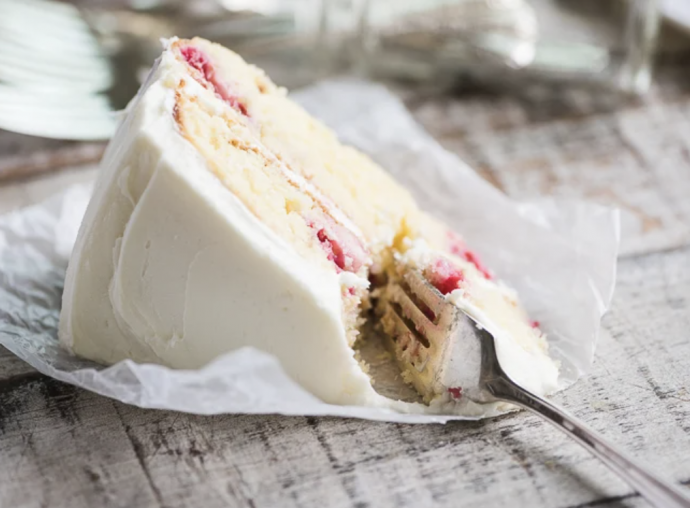 My Raspberry Cake recipe with lemon buttercream is made with yogurt, fresh raspberries, and lots of lemon juice for an old fashioned from-scratch layer cake that's perfect for birthdays and special occasions, or any time you want to pamper yourself!
This recipe is inspired by European style cakes, it has a moist, dense texture, and it's not over the top sweet. The berries add just the right fruity element, and the frosting pulls it all together with a burst of tartness.
Ingredients:
9 Tbsp unsalted butter, at room temperature
1 cup granulated sugar
zest of 1 lemon
3 large eggs, separated
1 tsp vanilla extract
2 cups all purpose flour
2 tsp baking powder
1 tsp salt
1/2 tsp baking soda
1 cup plain greek yogurt (you can use vanilla yogurt as well)
1 1/2 cups raspberries (I like to use frozen berries)
LEMON BUTTERCREAM
1 cup unsalted butter, at room temperature
5 cups confectioner's sugar, sifted
4 Tbsp fresh lemon juice, you may need a bit more.
optional 1 small drop yellow gel food coloring