Giant Bacon Chocolate Chip Skillet Cookie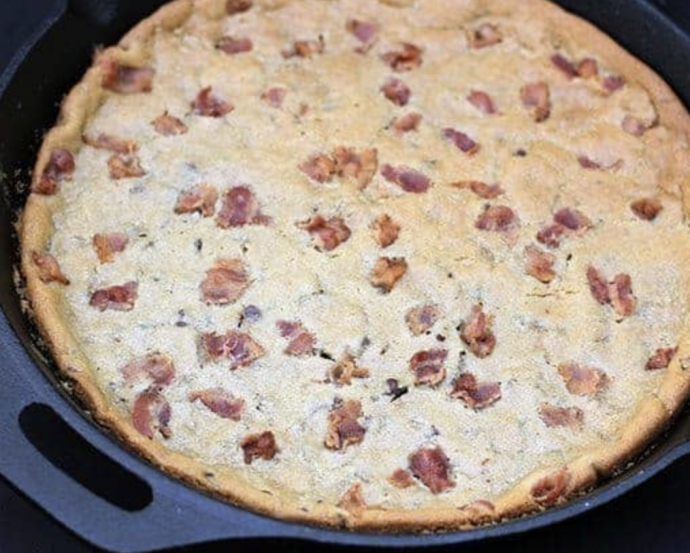 This is another fantastic, easy two ingredient skillet cookie, perfect for camping.
You need:
a tube of pre-made chocolate chip cookie dough
5-6 slices of bacon (maple flavor is the best!) cooked and crumbled
one cast iron skillet
Yes, it's that easy. Man, do I ever love cheater camping baking!
Remove the cookie dough from the packaging and press into the bottom of the cast iron skillet, spreading it out evenly on the bottom.
Ingredients
16.5 ounces tube pre-made chocolate chip cookie dough
5-6 slices bacon cooked and crumbled. Maple flavor is the best one
1 cast iron skillet