Classic Homemade Nuts and Bolts Recipe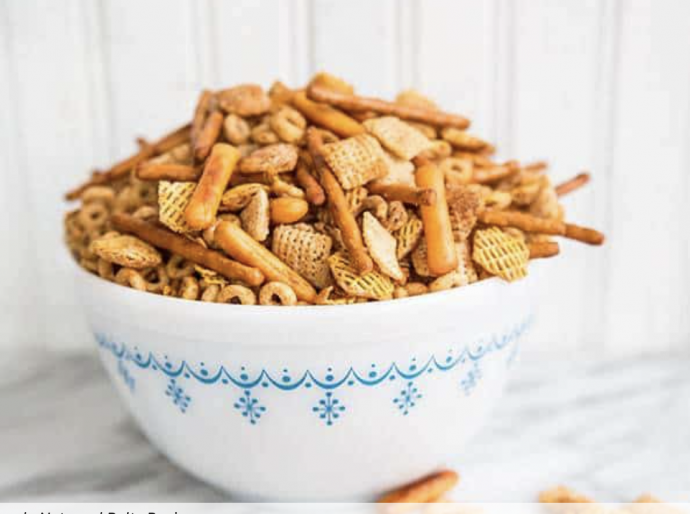 This classic homemade nuts and bolts recipe is my family's favourite and I hope you like it as much as we do.
You will notice that my nuts and bolts has no nuts – believe it or not it's not called nuts and bolts because you used to be able to fit the pretzels and Cheerios together like nuts and bolts, now you can't) and that's because my nephew is allergic to them. You can certainly toss in a cup of peanuts if desired!
This is like Bits and Bites in the bag at the grocery store, those don't come with nuts either, but you can add them!
Ingredients:
2 cups of salted butter melted
1 tablespoon seasoning salt
3 tablespoons Worcestershire Sauce
2-3 tablespoons garlic powder 3 is my dad's level!
1 tablespoon paprika
8 cups of Crispix Cereal plain corn and rice
4 cups of Rice Chex
4 cups plain Cheerios
4 cups of pretzel sticks
1 box cheese stick crackers
Optional spices: 1/2 tbsp onion powder very good 1/2 tbsp dried dill, ( haven't tried it but sounds great!)