Slow Cooker UnStuffed Low Carb Cabbage Roll Soup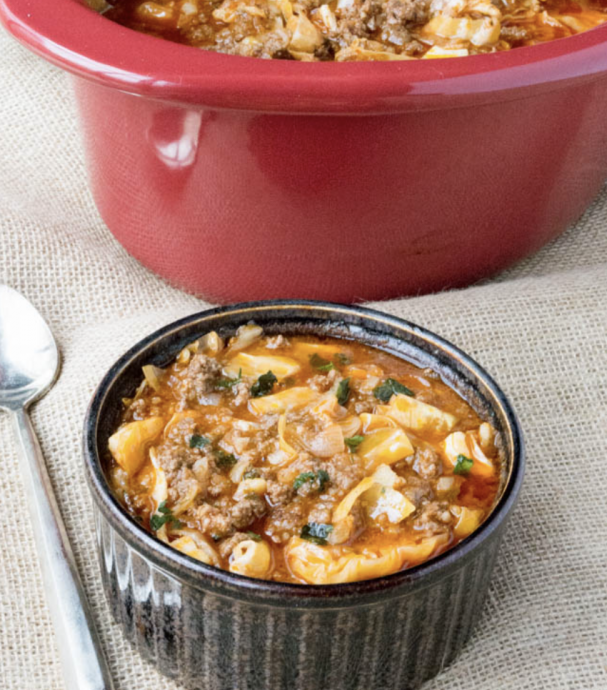 Cabbage roll soup is essentially a deconstructed cabbage roll turned into an easy soup! You may or may not be a cabbage fan, but honestly you must try this recipe it might just win you over!
One of the most comforting meals on a cold winter's day made in your slow cooker or just simmer on the stove, but either way it's a hearty meal for the whole family.
Often cabbage roll soup has rice in it, but to make this keto friendly, I swapped it out with the infamous cauliflower and you will love how thick the texture is because of it. In fact I think you'll love it even more than traditional cabbage roll soup with rice!
Ingredients:
2 tablespoon extra virgin olive oil
2 garlic cloves minced
½ cup onion chopped
½ cup shallots chopped
2 pounds ground beef
1 teaspoon dried parsley
½ teaspoon dried oregano
1 teaspoon salt
1 teaspoon pepper
16 ounces low carb marinara sauce
2 cups cauliflower riced
5 cups beef broth low sodium
8 cups cabbage sliced