Gluten Free Gnocchi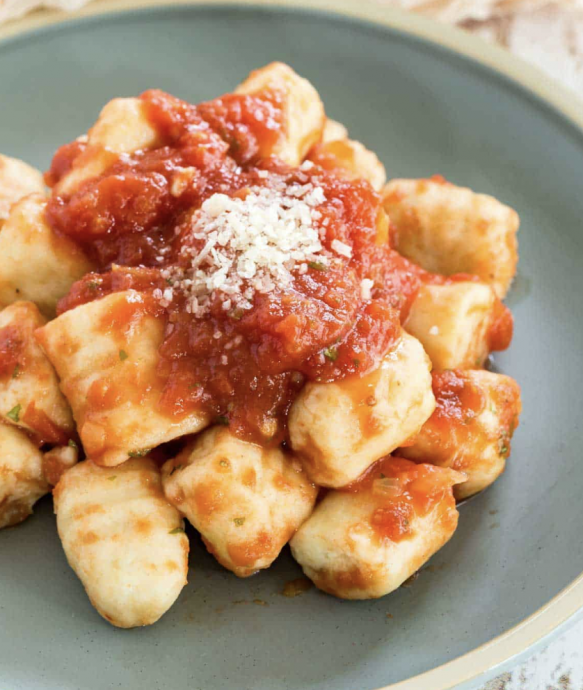 This is the easiest recipe for Gluten-Free Gnocchi! A classic Italian dish made with only 4 ingredients, you can whip up a batch of tender potato gnocchi, top it with your favorite pasta sauce, and dig in for an easy family dinner.
Gnocchi is just one of those dishes that never fails to satisfy. You can dress it up, or keep it simple, and it's always delicious! There's just something about these tender potato pasta pillows that we'll never tire of in our household.
This recipe for gluten-free gnocchi is basically foolproof, and so fun to make. The prep work is quick and easy, and the recipe calls for only four pantry ingredients! The end result is light and fluffy gnocchi that you can cook and serve with your favorite sauces, from garlic and sage butter to bolognese, and more! Homemade gnocchi is a wholesome meal all on it's own, or perfect to enjoy with other Italian-inspired dishes.
Ingredients:
2 large russet potatoes or Idaho potatoes (about 2 pounds)
2 eggs beaten
1 1/2 tsp salt
1-1 1/2 cups gluten-free all-purpose flour