Double Chocolate Ganache and Raspberry Cheesecake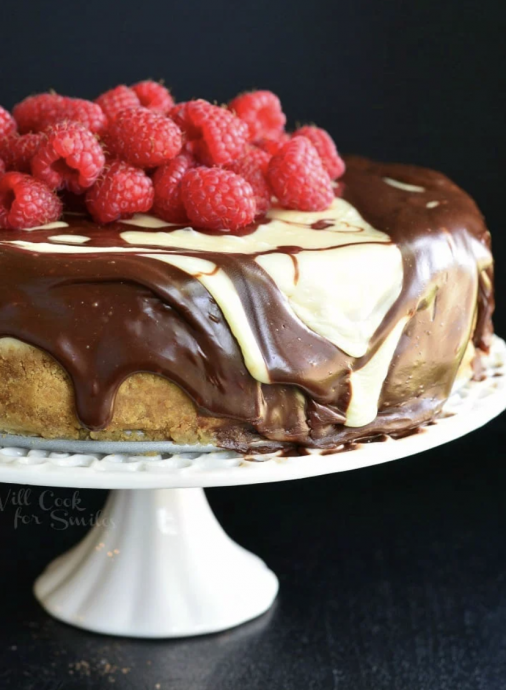 The luscious and creamy cheesecake layer provides the perfect canvas for the velvety smooth double chocolate ganache, making every bite a melt-in-your-mouth sensation. The addition of vibrant, juicy raspberries adds a burst of fruity goodness, balancing the richness of the chocolate and adding a pop of color to the dessert.
This cheesecake is a true celebration of indulgence and elegance, making it an ideal centerpiece for special occasions, celebrations, or simply to treat yourself to something extraordinary. With each slice, you'll savor the combination of chocolate, raspberry, and creamy cheesecake, making this dessert an unforgettable experience for all dessert enthusiasts.
Ingredients:
Crust:
1 ½ cups graham cracker crumbs
½ cup brown sugar
1 tsp vanilla extract
5 Tbsp melted unsalted butter
6 oz fresh raspberries
Cheesecake:
24 oz cream cheese softened
1/2 cup white granulated sugar
3 Tbsp sour cream
1 egg
3/4 cup heavy whipping cream
2 tsp vanilla extract
2 Tbsp cornstarch
Topping:
4 oz baking milk chocolate
1/4 cup heavy whipping cream
4 oz baking white chocolate
1/4 cup heavy whipping cream
6 oz fresh raspberries