Banana Pudding Cookies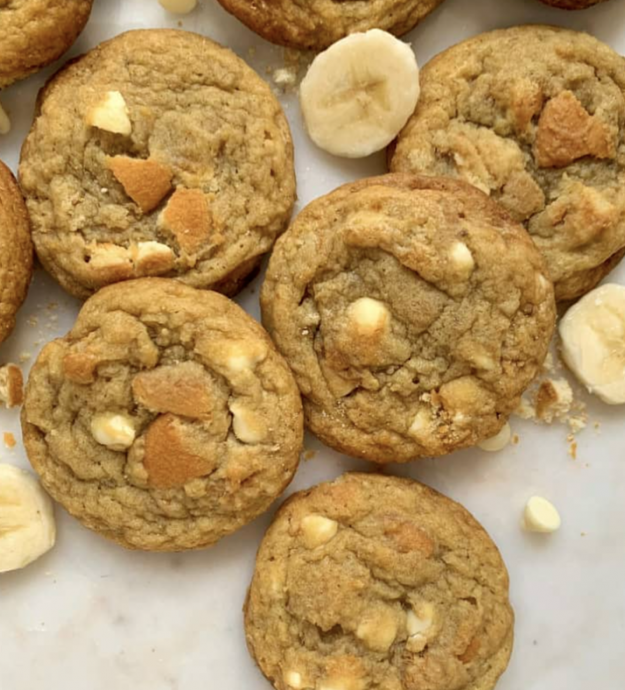 Combining the classic comfort of banana pudding with the irresistible charm of freshly baked cookies, Banana Pudding Cookies are a delightful treat that transcends traditional desserts. These cookies are a perfect example of culinary innovation, merging the nostalgic flavors of homemade banana pudding with the beloved format of a soft and chewy cookie.
Imagine the rich aroma of ripe bananas wafting from the oven, mingling with the buttery scent of freshly baked cookies. The very thought of these two delectable elements coming together is enough to make your taste buds tingle with anticipation.
Banana Pudding Cookies capture the essence of banana pudding in every bite. The gentle sweetness of bananas is complemented by the creamy undertones of vanilla pudding mix, creating a symphony of flavors that dance on your palate. The addition of vanilla wafers, a staple in traditional banana pudding, lends a delightful crunch and an extra layer of authenticity to these cookies.
Ingredients:
2 sticks (8 ounces) unsalted butter
1 large egg yolk
2 cups all-purpose flour
1 (3.4-ounce) box instant vanilla pudding mix
1 1/4 teaspoons kosher salt
1/2 teaspoon baking soda
1/4 teaspoon baking powder
24 Nilla wafer cookies
2/3 cup packed light brown sugar
1/3 cup granulated sugar
1 large ripe banana
1 1/2 teaspoons vanilla extract
3/4 cup white chocolate chips