Honey Mustard Chicken Salad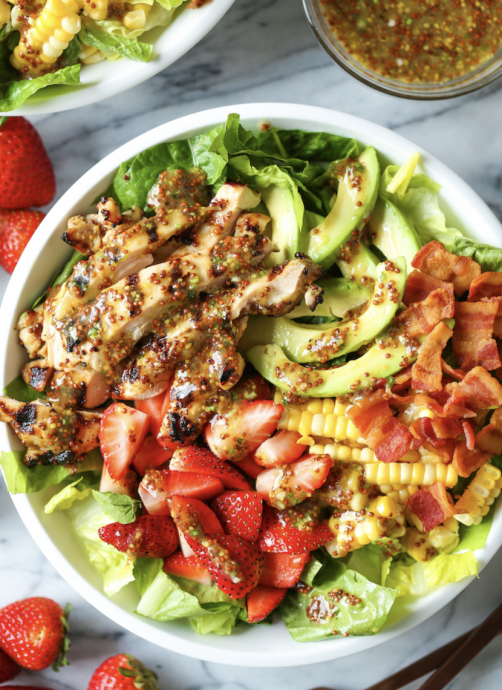 Get ready to embark on a culinary journey that combines the best of sweet and savory flavors. The Honey Mustard Chicken Salad brings together succulent grilled chicken marinated in a honey-mustard glaze, perfectly paired with a medley of crisp greens, vibrant vegetables, and a creamy dressing that ties it all together. This salad isn't just a meal; it's a symphony of tastes and textures that will leave your taste buds dancing with satisfaction.
At the heart of this salad is the star of the show – succulent chicken breast. Marinated in a blend of honey and mustard, the chicken undergoes a magical transformation as it grills to perfection. The honey lends a subtle sweetness that caramelizes beautifully, while the mustard brings its signature tang, creating a harmony of flavors that's simply irresistible.
Ingredients:
⅓ cup whole grain Dijon mustard
2 green onions, thinly sliced
3 tablespoons extra virgin olive oil
1 ½ tablespoons honey
1 tablespoon white balsamic vinegar
Kosher salt and freshly ground black pepper, to taste
1 pound boneless, skinless chicken thighs
1 tablespoon canola oil
4 slices bacon, diced
1 head romaine, roughly chopped
1 ½ cups quartered strawberries
1 avocado, halved, seeded, peeled and sliced
1 cup corn kernels, canned or roasted