Buttery Lobster Roll Recipe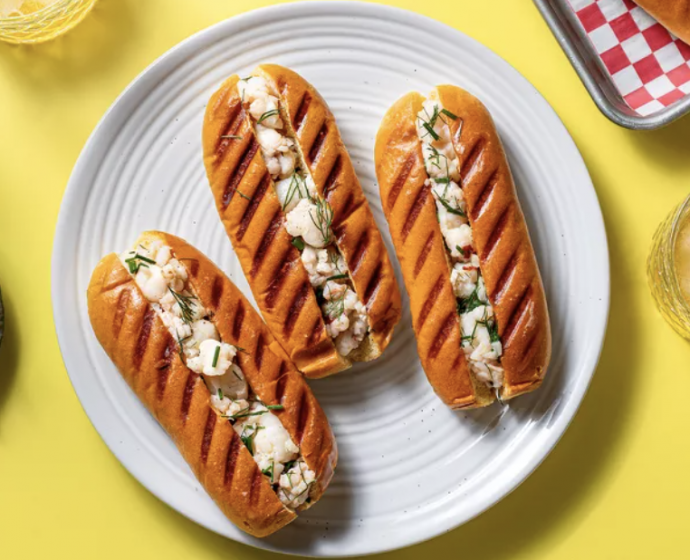 Unlike Maine lobster rolls, these are not cold sandwiches, and they don't include mayonnaise. Instead, the lobster meat is cooked in a generous amount of butter, seasoned with garlic, dill, scallions, and lemon, and served on a warm toasted bun. Requiring less than 30 minutes from start to finish, they're a breeze to whip up and as much fun to make as they are to eat.
The recipe uses lobster tails, though you can use any lobster meat that's readily available to you. If the tails are frozen, thaw them in the fridge for a few hours until the meat is soft enough to remove from the shell. Fresh live lobster is a classic option; cook the lobster until almost done, remove and chop the meat, then continue with the recipe. Count on at least three whole average-sized lobsters for one pound of meat.
Ingredients:
4 tablespoons (2-ounces) unsalted butter, divided
2 medium cloves garlic, minced
1 1/4 pounds lobster meat, removed from about 4 lobster tails, cut into bite-sized pieces
4 split-top hot dog buns
1 tablespoon freshly squeezed lemon juice
1 1/2 teaspoons finely chopped fresh dill
1 tablespoon thinly sliced chives
1/2 teaspoon kosher salt
1/4 teaspoon freshly ground black pepper
4 wedges lemon, for serving