Creamy Red Pepper Shells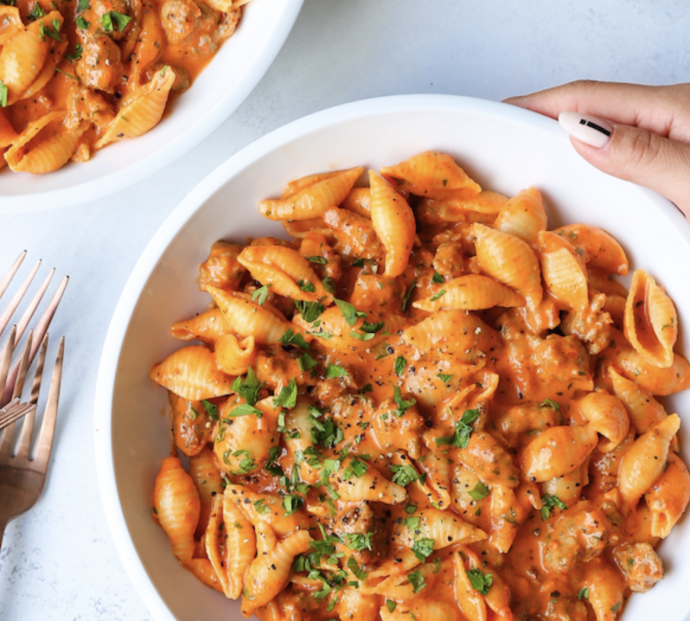 Crumbled Italian sausage, Parmesan, basil, and the most EPIC red pepper cream sauce. It's irresistible and completely addictive!
It's this cream sauce here, but guys, this is not just any kind of cream sauce.
It's a red pepper cream sauce! Loaded with crumbled Italian sausage (mild or spicy can be used here), plenty of freshly grated Parmesan and fresh basil leaves.
Ingredients:
8 ounces medium pasta shells
1 16-ounce jar roasted red bell peppers, drained
¾ cup chicken stock
1 tablespoon olive oil
12 ounces mild Italian sausage, casing removed
½ medium sweet onion, diced
2 cloves garlic, minced
1 ½ teaspoons Italian seasoning
2 tablespoons all-purpose flour
1 8-ounce can tomato sauce
½ cup heavy cream
Kosher salt and freshly ground black pepper, to taste
½ cup freshly grated Parmesan
3 tablespoons chopped fresh basil leaves