Boiled Corn On The Cob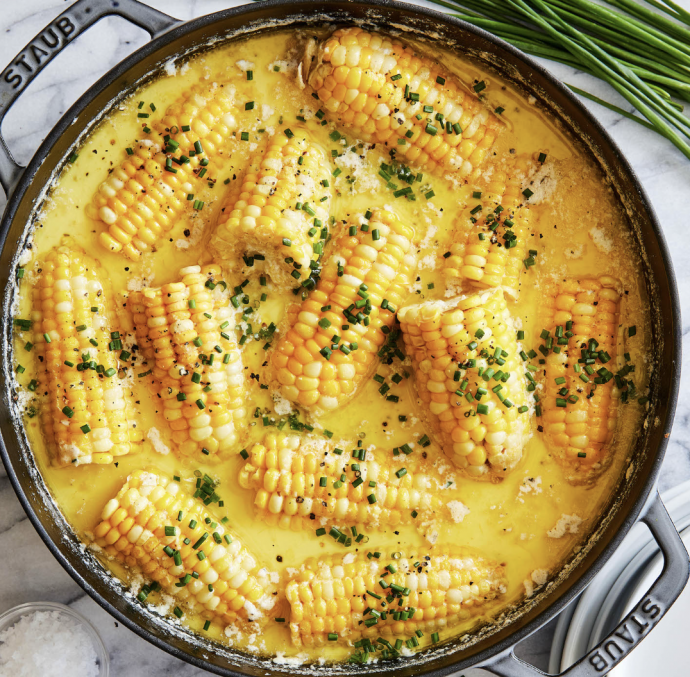 Milk boiled corn! Truly THE ONLY way to cook corn on the cob (in an epic butter bath of course)! So buttery so sweet!
No, but really, this milk-butter bath is simply epic here. It doesn't require too many ingredients (nor much effort). And if you have some really really sweet corn this season, you can absolutely opt out of the brown sugar.
Ingredients:
3 cloves garlic, halved
Kosher salt and freshly ground black pepper, to taste
2 cups whole milk
½ cup unsalted butter, cubed
¼ cup brown sugar
6 ears corn, husks removed and halved
3 tablespoons chopped fresh chives