Caramel Apple Pie Magic Bars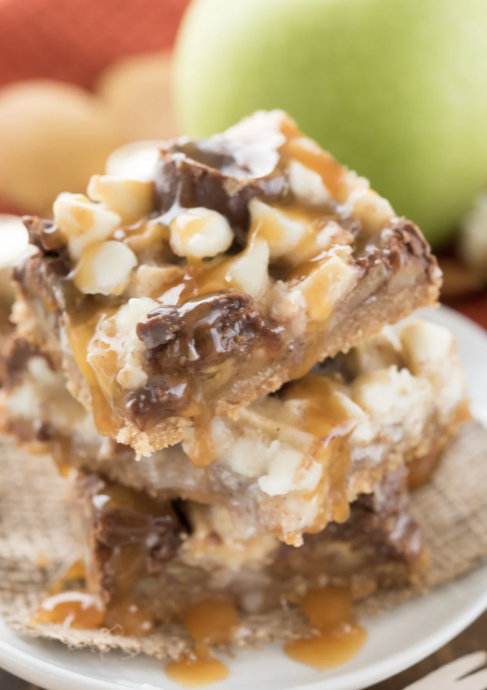 These Caramel Apple Pie Magic Bars contain multiple layers of greatness. They take apple pie and turn it into this amazing caramel apple magic bar. Topped with a lot of caramel, this chewy bar recipe is a must try!
Caramel Apple Magic Bars have a big variety of flavors, but I promise they all compliment each other perfectly. If you're anything like me and love apple season–you would love this recipe. Use up any extra apples you have laying around and with this yummy Apple Bar!
Ingredients:
60 Nilla Wafers
5 tablespoons (71g) unsalted butter melted
½ teaspoon salt
½ cup (118ml) sweetened condensed milk
½ teaspoon cinnamon
1 large granny smith apple peeled, cored, and diced (a heaping 1 cup)
2 cups (340g) white chocolate chips
20 Rolos unwrapped (or other chocolate caramel candy)
½ cup (60g) pecans chopped