Kimchi Quesadillas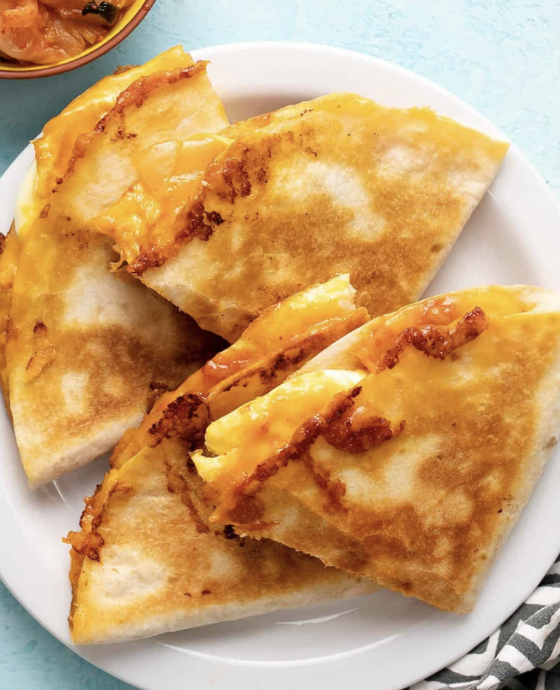 Kimchi quesadillas are an easy to make quick meal or snack that use only a few simple ingredients to pack a huge flavor punch.
Kimchi quesadillas are a delightful fusion of two distinct culinary worlds: the spicy, tangy goodness of Korean kimchi and the cheesy, comforting embrace of Mexican quesadillas. This innovative dish is a testament to the magic that can happen when different cuisines collide, resulting in a flavor-packed, mouthwatering treat.
In recent years, kimchi has gained popularity beyond Korean cuisine, finding its way into various global dishes. Quesadillas, with their versatile nature and ability to marry diverse ingredients, provide the perfect canvas for incorporating the bold flavors of kimchi.
The marriage of crispy tortillas, gooey melted cheese, and the zingy crunch of kimchi creates a culinary harmony that's hard to resist. Whether you're a fan of Korean cuisine, Mexican comfort food, or just curious about exciting flavor combinations, kimchi quesadillas are a must-try. So, let's dive into the world of these delectable, savory treats and learn how to make them yourself.
Ingredients:
1/4 cup kimchi
1/2 cup shredded cheddar cheese
2 flour tortillas (8" diameter)
1 Tbsp butter or oil
2 large eggs