Chicken Parmesan Burgers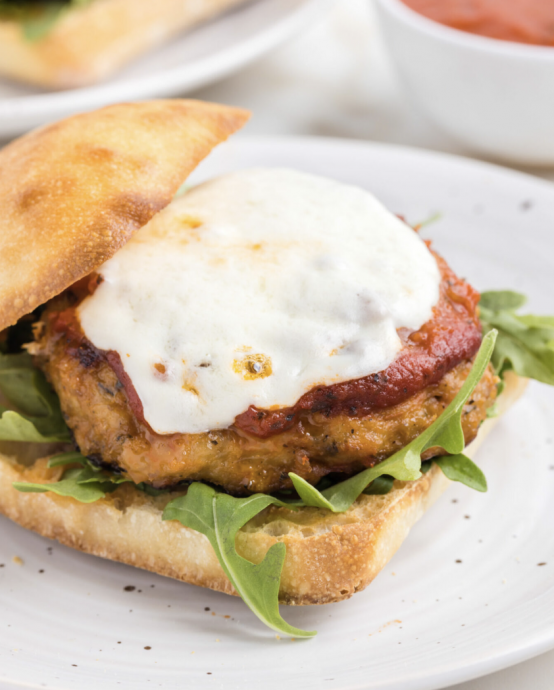 Chicken Parmesan Burgers are juicy, flavorful, and ready in just 20 minutes. With fresh mozzarella cheese and marinara sauce, this easy dinner is perfect for burger night!
These chicken patties are perfect for meal prep. You can make the chicken mixture and shape into patties the night before and then store the uncooked chicken burgers in the refrigerator until ready to cook.
The chicken patty cooks up tender, flavorful, and juicy. The melty mozzarella cheese and savory marinara sauce make these burgers anything but boring.
Ingredients:
1 pound ground chicken
¾ cup marinara sauce, any kind, (divided)
⅓ cup plain or Italian breadcrumbs
¼ cup grated Parmesan cheese
2 teaspoons Italian seasoning
1 teaspoon garlic powder
1 teaspoon onion powder
¼ teaspoon salt
¼ teaspoon black pepper
1 tablespoon olive oil
4 slices fresh mozzarella cheese
4 burger buns, toasted, (if desired)