Cheesy Scalloped Potatoes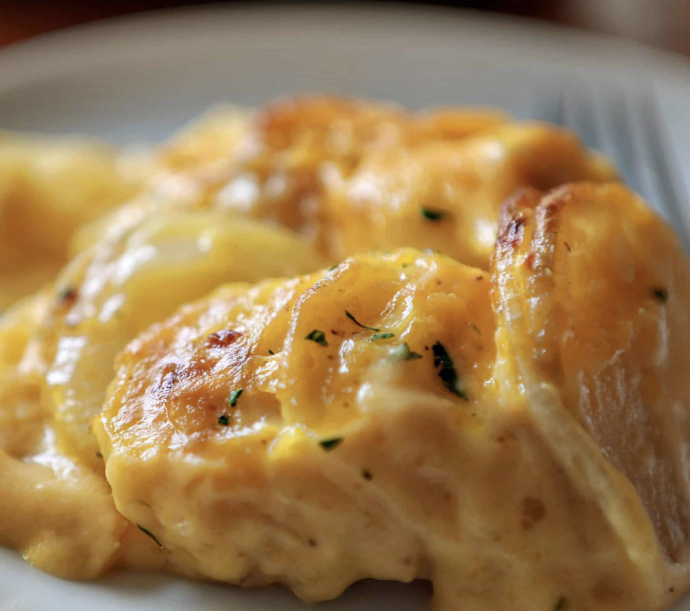 If you don't want ooey gooey cheese covering every single nook and cranny of your scalloped potatoes then look away. These Cheesy Scalloped Potatoes are perfection!
For this recipe, I take a cream sauce and smother it over thick-cut potato rounds. I like to use a mandolin so that our potato slices come out the same every time. This is seriously the most amazing cheesy scalloped potato recipe that I have ever had.
Ingredients:
4 russet potatoes, peeled and sliced into ¼-inch slices (about 2 pounds)
1 yellow onion, sliced into rings
3 tablespoons unsalted butter
3 tablespoons all-purpose flour
½ teaspoon kosher salt
2 cups whole milk, room temperature
1 ½ cups mild cheddar cheese, shredded
salt and pepper to taste