Toffee Peanut Clusters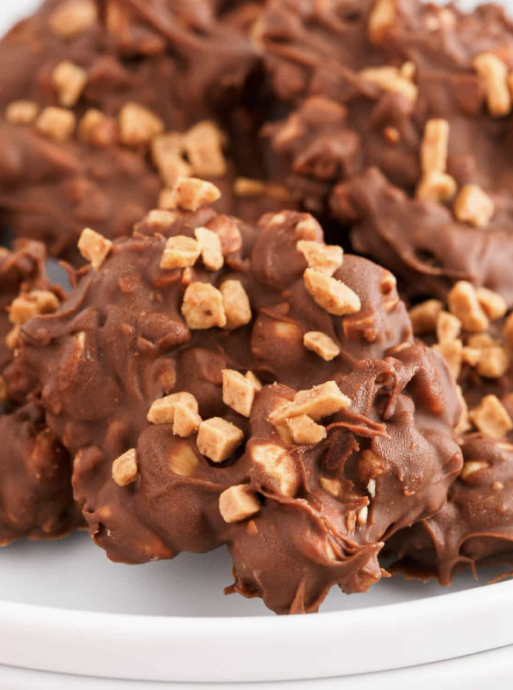 You can try to gift sweet buttery Toffee Peanut Clusters but these chocolaty treats are so addictive and easy to make they just disappear!
Sweet, rich chocolate Toffee Peanut Clusters are wonderfully easy treats to make for the family or to gift to everyone you know! Melt chocolate, butterscotch chips, peanut butter chips, fold-in roasted peanuts, and buttery toffee bits for a snack that is too easy to eat and share!
Ingredients:
1 cup semi-sweet chocolate chips
1 cup butterscotch chips
½ cup peanut butter chips
1 cup dry roasted peanuts (shelled)
1 cup toffee bits divided