Dulce de Leche Apple Cake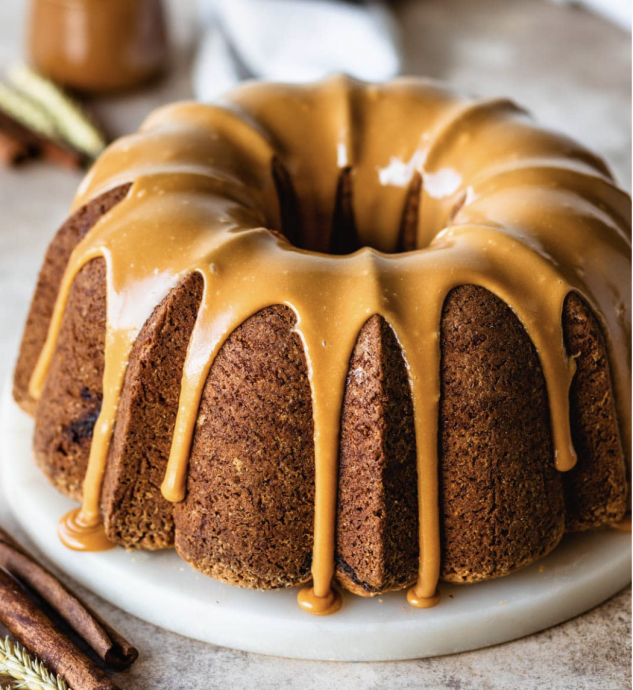 Hello friends! Today I will teach you how to make this stunning Dulce de Leche Apple Cake with a beautiful dulce de leche glaze.
Dulce de leche is one of my favorite things in the world, and it goes so well with apples and spices like cinnamon. Which is why this cake is so perfect and delicious!
The secrets to the moist texture of the cake are:
Oil instead of butter. The cake uses oil for the fat, you can use another type of oil such as avocado, grapeseed, or any neutral oil.
Sour cream is often known as making for soft and fluffy cakes. It has a higher fat percentage than milk, and can be substituted for milk in this recipe, in case you are out of sour cream.
Cornstarch is also added to the cake to make it fluffy and moist. Cornstarch tends to soften the strong gluten bonds, providing the cake with a tender crumb.
Ingredients:
Dulce de Leche
1 14 oz. can Eagle Brand® Sweetened Condensed Milk 396 grams
3 cups chopped and peeled apples 354 grams
1/2 cup dulce de leche 150 grams
1/2 tsp cinnamon powder
3 cups all-purpose flour 382 grams
3 tbsp cornstarch 24 grams
2 1/2 tsp baking powder
1 tsp cinnamon
1/2 tsp nutmeg
1/4 tsp salt
1 cup vegetable oil 240 grams
4 large eggs room temperature
2 cups granulated sugar 400 grams
3 tsp vanilla extract
1/4 cup sour cream 60 grams
3/4 cup dulce de leche
2 tbsp milk 30 grams
1 cup powdered sugar 125 grams