Butternut Squash Soup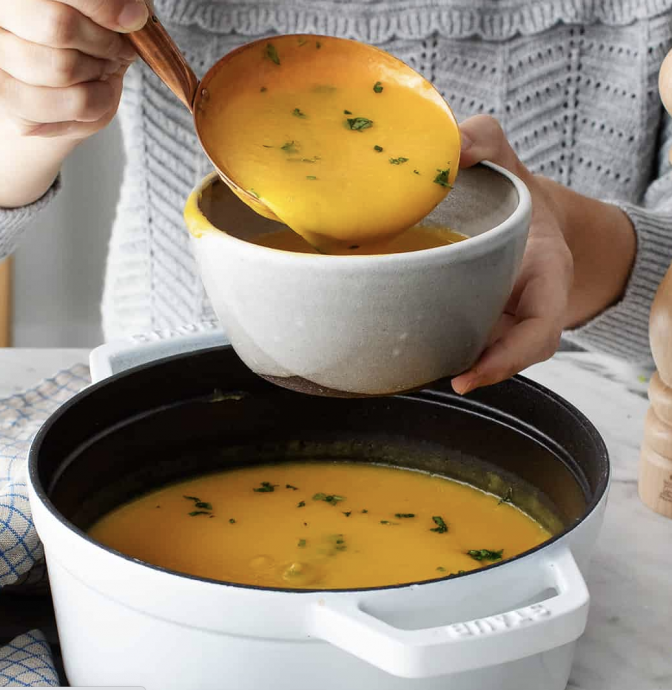 To make this easy butternut squash soup recipe, you need 10 simple ingredients:
Butternut squash – This soup packs in 3 pounds of squash, so look for a medium-large one at the store or farmers market. If you don't have a scale at home, I recommend weighing the squash when you buy it!
Yellow onion and garlic – These veggies add delicious depth of flavor.
Fresh sage and rosemary – I don't reach for rosemary as often as some other fresh herbs, but I absolutely love it here. Along with the sage, it makes this soup cozy and complex.
Ginger – Its warm flavor highlights the autumnal taste of the herbs and squash.
Extra-virgin olive oil – 2 tablespoons add the perfect amount of richness.
Vegetable broth – Because the blended squash becomes creamy on its own, there's no need for dairy, coconut milk, or nuts here! With veggie broth as its base, this is a vegan butternut squash soup recipe.
Salt and freshly ground black pepper – Add them with the onion at the start of the cooking process, but make sure to taste and adjust at the end as well. That way, you'll make a soup you really love!